The ABC of HIV-AIDS prevention

The ABC of Precaution is what can protect people from the ravages of HIV-AIDS, advised Dr Sherly Thomas of the Department of Zoology. "The A stands for Abstinence, B is for loyalty to one partner and C refers to safe sex using condoms," Dr Thomas told The Beacon.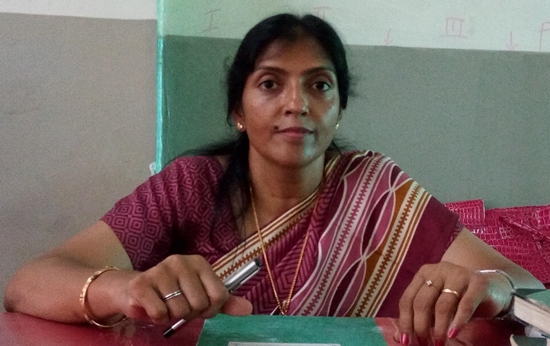 Dr Thomas is one of India's pioneers and leading researchers in the realm of HIV-AIDS. "I am very happy that I have made an attempt to contribute to the process of prevention of HIV. More than curing the disease, the mental stigma has to be approached. People should come out and talk about it. They should share their experience and also ways to cope with it. That in turn will create awareness and also prevention,"

Dr Thomas did her Post Graduation and PHD at Loyola College, Chennai. Her orientation towards research started with her MSc dissertation and her topic related to the prevalence of HIV among ante-natal women in Chennai. "It was 1994 and my first research in HIV. I took the blood samples of 100 women and tested them. And one of them was found HIV positive. Most of these women represented the lower stratum of the society.

They were all attending a government hospital and the only risk for them at that point of time was having sexual relationships., she said. She joined Dr Suniti Solomon, an Indian physician and microbiologist who pioneered AIDS research and prevention in India. Dr Thomas could work with her for several years. She completed her PhD in 2003.

In her research, Dr Thomas has concentrated more on heterosexual couples because more than 90 per cent of the transmission happens through them. She researched the medical factors and how HIV affects psychologically and socially. "There is no cure for HIV-AIDS as yet. But things can be better once people become open and take precautions about it. Prevention is always better than cure," she concluded.
Back