Call to help autistic kids

With the increase in the spread of Autism Spectrum Disorder (ASD) amongst children, Assisted Living for Autistic Adults (ALFAA) has called for acceptance of autistic children as "normal". "Autism is about the transfer of information from one sense organ to another that make an autistic child's behavior and understanding slower than a normal child,"said Ruby Singh, Director of ALFAA.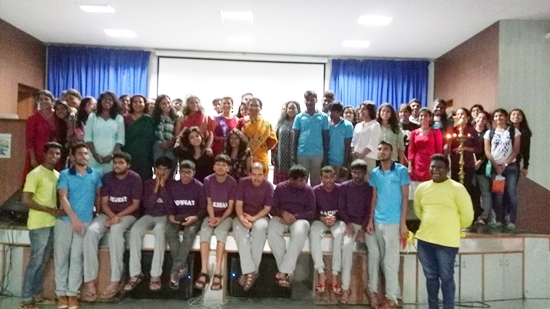 "Autistic children do not have the courage to speak up and there is a 5:1 ratio that autism affects boys more than girls," she said. She was speaking at the Department of Psychology's inauguration of 'Psynergy', the psychology association at SJC on Saturday.

"For autistic children we have to break down the task analysis as there are so many small activities which combine to make a single complex activity," said Tejo Prasanna, Academic Director of ALFAA. "Autism was not in the public's awareness 20 years back. An autistic child can do a 100 things a normal person cannot do," said Snigdha Kimkar, parent of an autistic child.
Back