Use biofertilisers to save soil, farmers advised

A strong warning has been sent out about excessive use of fertilisers that deplete soils along with a call to use biofertilisers as a substitute. Dr. D Anusuya, retired Botany Professor, Bangalore University, inaugurating the Botanical society in St Joseph's College on Saturday last, said, "The Indian economy is highly dependent on agricultural fields and if the farmers continue to use fertilizers, the productivity of soil gets depleted and it affects major part of the nation."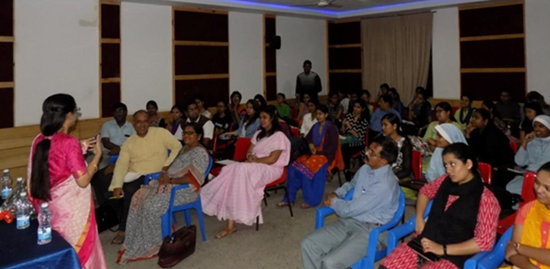 "Organic farming for substantial agriculture is an innovative idea which can maintain the fertility of the soil. Biofertilizers are prepared with the living cells or latent plants that help the crops to grow up with nutrients. Our group is trying to follow the system of using biofertilzers in agriculture fields," said DrAnusuya.

Biofertilizers like Gluconobacter and Azotobacters are already available in the markets. Farmers are being trained to avoid the usage of chemical fertilizers. "We should get to the grassroots level and understand the situation of farmers. We have been conducting awareness classes for farmers in and outside the state," he added.

"This is an open forum where students can meet experts and get to know about the opportunities in the field of Botany," said Poonam R. Ahuja, faculty of the Department of Botany.
Back