Business Espresso

Title of the event/programme
Business Espresso

Venue Auditorium
Department Department of Commerce and Management

Date
12 th July, 2019

Time
12:00pm

Participants (specify the position or designation along with name)
Mr. Tomson Robert – Director of PWC (Financial Services Advisory)

Quality Photographs (JPEG format)

Remarks
Transition from college campus to corporate world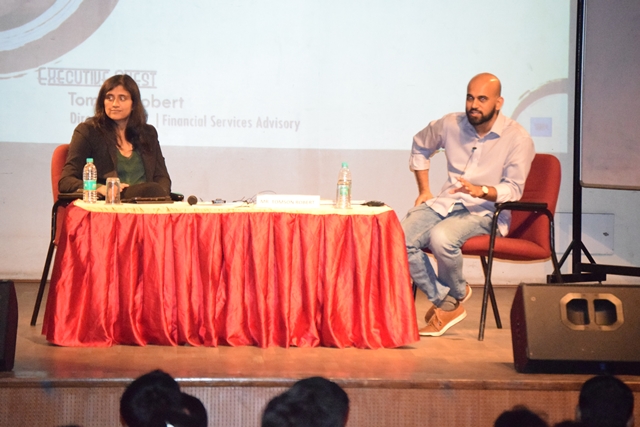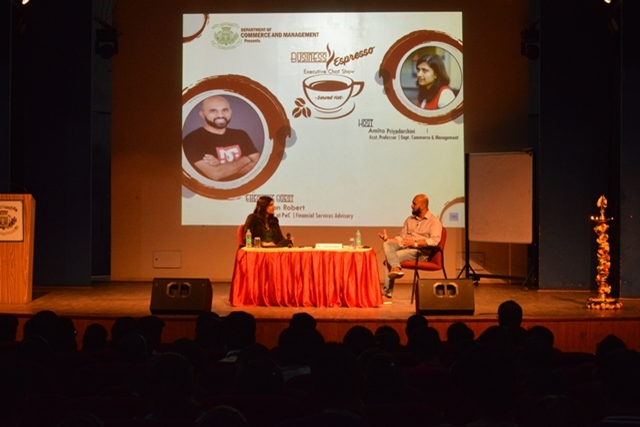 Our distinguished guest, Mr. Tomson Robert started off talking about his book 'Alumni of the Year', on which he gave everyone a background of the story and what inspired him to write the book.

He advised the students to take up professional courses because most of the Big4 companies (EY, PWC, KPMG, and Deloitte) gives more attention to candidates who have undertaken a professional course as they provide in-depth knowledge of the subject.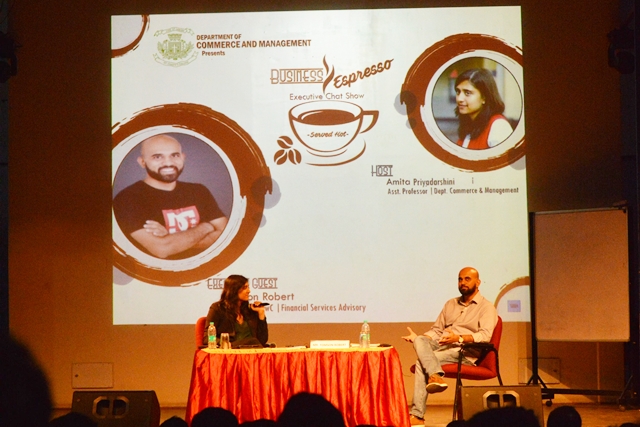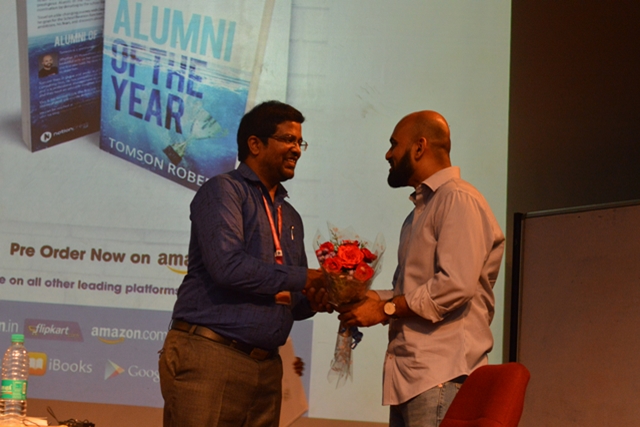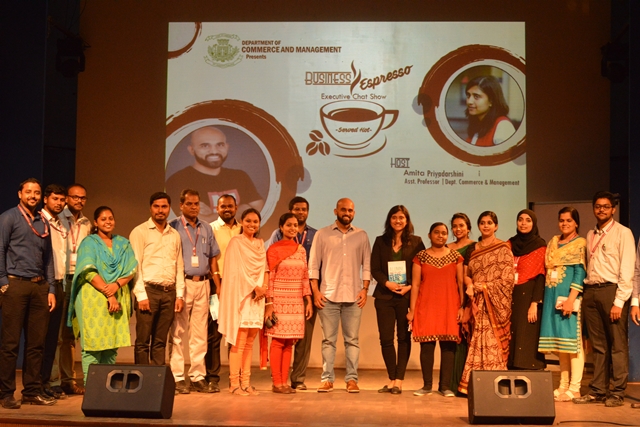 He then spoke about the challenges and adversities people face in the corporate world and how to overcome them by never giving up. He then spoke about the importance of moving with positive thinkers, mediating, changing your perception towards challenges and thinking big.

He further guided the students to never lose touch with friends and family, as they can be a valuable source of support to kick-start one's career or pick up where one left off. He then spoke about his experience working at TCS where he gained experience in team management skills which helped him immensely in the company he is currently working in. Team management skills is a necessity in the corporate world and helps you to interact with your team efficiently.

He goes on to talk about the challenges that women face in the corporate world and that it is easier for men to rise up, but women face some amount of discrimination. He said that women tend to resign from their job as they face problems at the work place and that most workers who attain managerial positions are men and only a handful of women become managers.

He concluded the talk by counselling the audience to always plan long term. He recommended us to never turn down a job at a Big 4 because in the long run, a job at one of the Big 4's can contribute tremendously to Career Growth.

Back