SJC discusses current political scenario

"The threat from capitalism [to farmers] is so big that the internal inconsistencies and antagonisms have seemingly taken a back seat," said Dr Sujit Kumar, assistant professor with the Political Science Department of St Joseph's College (Autonomous) on Tuesday, February 19.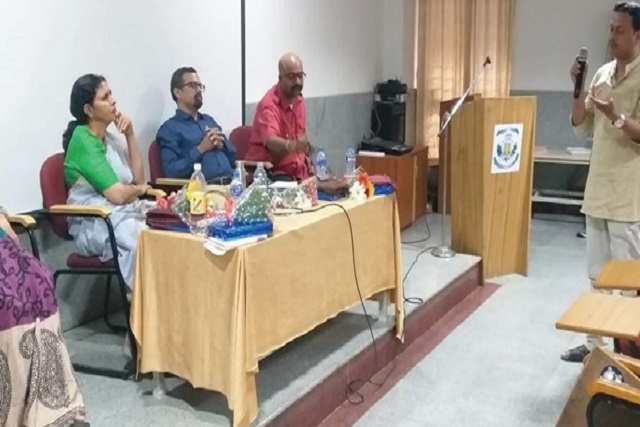 He was speaking during a panel discussion on Politics of Farmers, Workers and Dalits in Context of Governance under Modi Regime, organised by the department. The economics of neglect and politics of rescue were central topics for discussion. The Indian government's treatment of the backward classes was also discussed. Even dalits are treated partially with respect to the region they belonged to as a few dalit communities' issues are adressed while the others are neglected, said a member of the panel.

Professor Supriya Roy Chowdhury from the Centre for Political Institutions, Governance and Development (CPIGD), Institute for Social and Economic Change (ISEC), Bengaluru, spoke on how unemployment and employment and even demonetisation are all correlated in the functioning of our system. She also spoke on how the employment sector and the nature of jobs in India is formalising and defining the present structure of our economy.

"The government chooses to uphold double standards in policy implementation but fairly good standards in policy-making," said Amir Chowdhury, a first-year MA student of political science from the college.

Back