Sexually exploited women honoured

Every year a group of women stand in solidarity against the horror that took place in Kunan and Poshpora, in the district of Kupwara on the night of the 23rd of February, 1991. In remembrance of the mass rape and murders that took place on this day it is also known as Kashmiri Women's Resistance Day.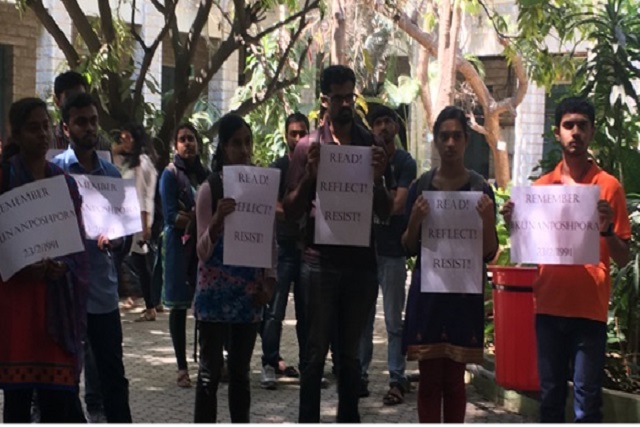 The rape and subsequent murders of women like Neelofer and Asiya, whose deaths were found to have happened due to accidental drowning brought about media attention in Kashmir to the violence and sexual assault women face.

In commemoration of the Kunan and Poshpora incident, the students of St. Joesph's College from the Humanities department gathered to remember and honor the victims. Poems were recited by well known Kashmiri poet's Asiya Zahoor who is an Oxford university graduate. Asiya teaches at a local government school in Nowpora, a small village in Kashmir.

were read out to acknowledge the sense of pain and hopelessness, and stigma that the victims still face. By remembering such events we not only honor the victims but also acknowledge the impunity of sexual violence against women across the nation and the world. It is also a way in which we can begin conversations regarding gender, violence, injustice and fear that we face in the context of our daily lives.

Back