Failure of short films decoded at RNFF 2018

Lack of interest in real life stories is seen as the major reason for failure of short films nationwide says script writer and director Rohit Padaki during a workshop on 'Script Writing' at Rushes National Film Festival 2018 (RNFF).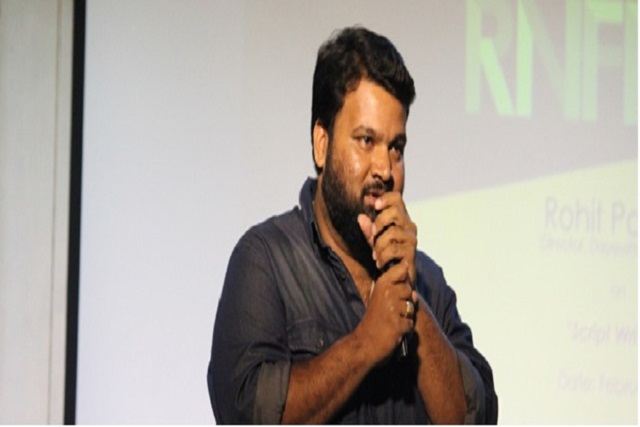 "The major reason why real life stories don't work well as short films or don't make it big in the industry in terms of revenue is because this generation is not interested in them. Films which portray fiction works better, as people, we want to forget our problems and not relive them," said Rohit Padaki, a well-known film director and script writer at the RNFF 2018 held at St. Joseph's college.

Speaking about script writing Padaki said "One of the major problems in script writing is getting stuck, and once you do get stuck, it is difficult to continue. Maintaining a flow is very important to a script writer."

"Reading, researching and writing, are three important steps in script writing. You miss one step and you are lost. Understanding oneself is very important while writing a script as we all our distinct individuals and we all have a different perspective and our own identity," he concluded. Also screened at the RNFF 2018 was a film called 'Identity', directed by Abhijeet Pachangane, the film is based on identity and patriarchy and what transitions a girl must go through when she becomes a women and gets married.The film portrays a wife's battle to prove that she is useful in the eyes of the society and her husband. It shows her struggle to change her identity, in order to fit in to her husband's family. Her husband knowing how much she has sacrificed for him and his family is still filling for a divorce.

The film ends on a positive note. When the man sitting next to her, who is later identified by his identity card, helps her realise what she has lost as an individual. The film really makes you wonder if it's worth the effort to change oneself for the sake of your loved ones.

Back