SJC sees Reason with filmmaker Anand Patwardhan

Prominent documentary filmmaker Anand Patwardhan showcased the ongoing battle between faith and religion in the country through his recent film Reason, which he screened at St Joseph's College (Autonomous) December 21, 2018. The screening was organised by the Department of Communication at the college in association with Pedestrian Pictures, Ashirwad Film Club, Alternative Law Forum and Maraa.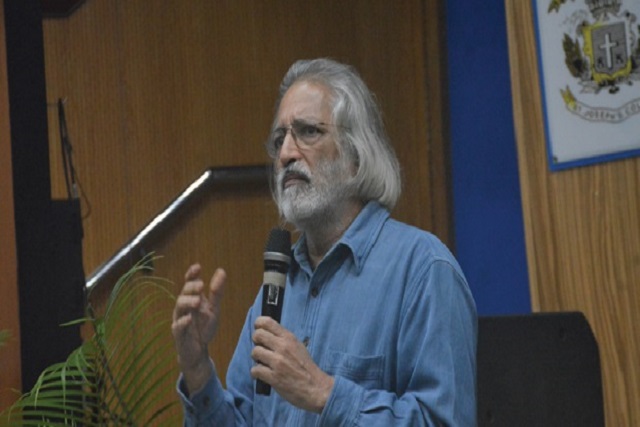 The three-hour film showed through Patwardhan's eyes a gradual shift in the country from secularism towards the divisions along the lines of power, caste and religious beliefs. The first half focused on the unfortunate murders of rationalists and Left-wing activists Govind Pansare, MM Kalburgi and Narendra Dabholkar.

The second half highlighted the death of Rohith Vemula, a former PhD student at the University of Hyderabad and an activist with the Ambedkar Students' Association (ASA).

The Jawaharlal Nehru University protests and activist Kanhaiya Kumar's role in it was also portrayed in the film, which also touched upon the Mumbai and Malegaon blasts. Patwardhan and the audience engaged in a discussion after the screening of the film. "We have to start confronting the evil we see in front of us. We can't keep quiet about it," he said during the interaction. Stalls set up outside sold CDs of his prominent films.

Back