SJC faculty attend global Jesuit assembly

With an objective to improve the quality of education, faculty members from SJC participated in the International Association of Jesuit Universities (IAJU).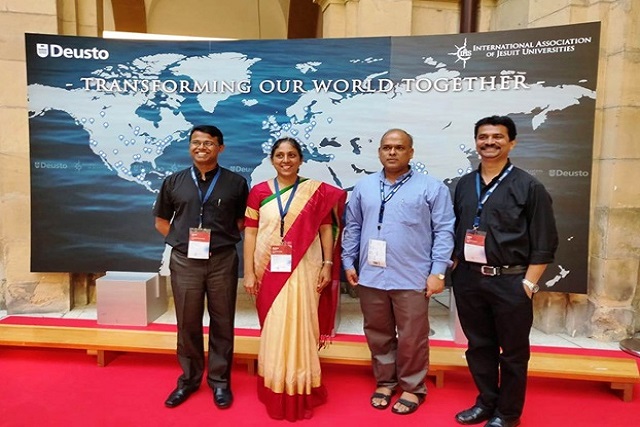 Fr Brian Pereira, Vice President BJES, Fr Melwyn D'Cunha, Rector, Fr Maxim Dias, Director-PG Diploma and Beatrice Sequeira, Campus Minister were amogn those who took part in IAJU.

The University of Deusto in Spain hosted the founding assembly of the IAJU from July 9 to July 12. More than 300 rectors of the main universities across the world attended the assembly chaired by Fr Arturo Sosa, General of the Society of Jesus. The motto of the assembly is "Transforming Our World together." The assembly explored the strategic priorities for the institutions. IAJU, the official network of higher education of the Society of Jesus, discussed various aspects of higher education in the global sphere among Jesuits.

The students were expected to hold the values like respect, liberty, equality and justice along with their academics. Quality parameters were well blended with the Jesuit ideal of option for the poor or unprivileged.. As SJC moves towards being declared a university, a strong foundation on human and moral values as well as depth in subject domain is important.

Back