Grace Foods brings Goa taste to SJC

A group of eight students sits crammed on benches around a single granite table, despite there being ample seating space around them. They chat away as they munch on food from Grace Foods, the canteen in the postgraduate (PG) campus, enjoying the natural light and wind, with the warmth of the sun kept out by a translucent roof and the thick plumage of the trees lining the outer periphery.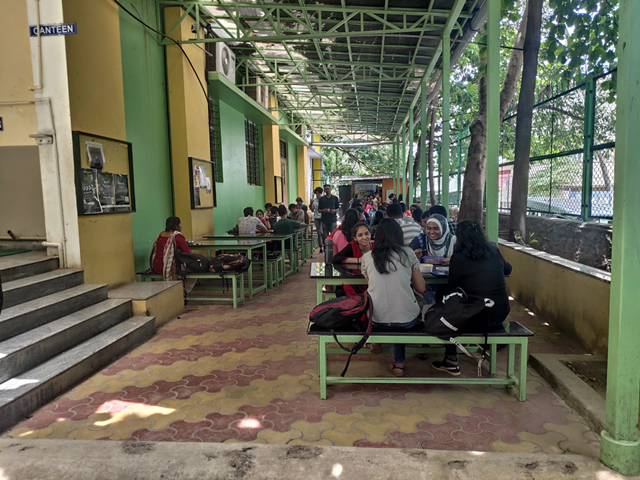 Although out of limits for undergraduate students, the canteen is a favourite for all, and has hardly any seating space come break time. And the people running Grace Foods are not complaining either. Celin Rodrigues, who runs Grace Foods along with her family, told the Beacon: "We want to provide authentic and delicious home­cooked food to all our customers." The canteen run by a previous group offered North­Eastern, Chinese and packaged meals, which some students say they miss. Therefore, the main task for Celin right now is to change the perception of the PG canteen among the students.

They look to do this by serving authentic South Indian and Goan­style meals along with Tamil­style sambar rice, parota with chicken curry, fish curry, chicken or mutton stew with neer dosa, and dum biriyani, to name just a few new dishes.The canteen also offers combo meals, vegetarian and non­vegetarian rolls, baked items, biscuits, juices and a variety of other offerings. Now, only time will tell whether the new dishes manage to capture the fancy of the students.

Back