Call for research into effects of GST

Lack of research is the reason why one cannot determine the effects the Goods and Services Tax (GST) might have on the rural area, according to Dr. Subhashini Muthukrishnan, Dean of Social Sciences, St Joseph's College. She was speaking at a one-day state-level seminar 'Research in Business' organised by the SJC Department of Commerce.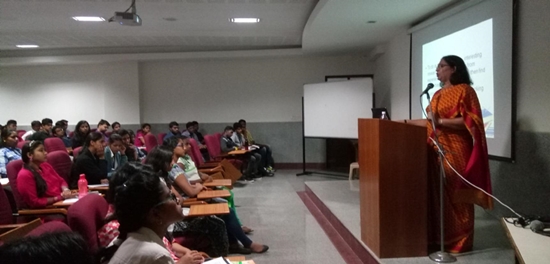 Dr. Subhashini she emphasised the value of research as the medium to strengthen community learning both among students and citizens and to ignite minds. As a good researcher, one must have a good motivation and after accomplishing that trait, research can become very addictive and enjoyable, she stated. The Chief Guest at the event, Wencuslaus Antony, Member of the New Zealand Order of Merit, speaking on the occasion, emphasized the importance of research and finding answers to all the questions that develop in the process of research. He pointed out that as citizens of the country, one must attend the call of duty with a critical mind.

Fr. Victor Lobo, Principal of SJC, emphasized the importance of an idea in research and creativity in globalising the educational structure. "We never question what we see, we just let things go by," said Dr.Subhashini Muthukrishnan. Giving an example, she shared her personal experience of realising that some bags of garbage she came upon were actually human beings.

"It is important to question what one sees as one generates a hypothesis," she said. Explaining the process of learning and research in academics, she noted that "Students are a big asset as we become a community of learners, otherwise academics become boring. But sometimes a syllabus is very conservative and restricted." "This seminar is the first one the Department of Commerce is hosting at a state level. The experience, the exposure, and gathering of individuals that have different ideologies will go to improve us," said PrernaTalreja, a student from 3rd BCom. "Listening to many things from many people, we develop our skills in knowledge," said Hema, a student from 2nd B.Com.
Back