Ignatian Week to end with Holy Mass today

The Ignatian Week will conclude on July 28 (Friday), with a Holy Mass in the St. Joseph's College Auditorium for all the Catholic teachers and students. Although St Ignatius' Day falls on July 31 (Monday), it is being celebrated on July 28 this year, with Monday being declared as a holiday for all Jesuit institutions.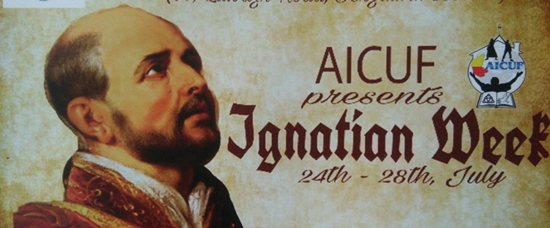 "This year, Ignatian week was one of the best, compared to the last few years. We never had inter- college events before, so this year it was a huge success. The response was overwhelmingly positive and participation from other colleges was good. I could see the Magis spirit in the participation. No matter which college the students belonged to, the spirit of competition was alive," said Rector Fr. Brian Pereira, chief guest for the valedictory ceremony on Thursday.

The Holy Mass to end the Ignatian Week will be held in the college auditorium at 12.45 pm. A St. Ignatius Feast lunch has been organised by the Council Ministry for the teachers on Saturday.

"I have always studied in Jesuit institutions but I still has no idea of the history of the Jesuits, and this event was fun, because it's interesting to know all this," said Amrita Mishra, who participated in events like Pictionary and Dumb Charades with the theme based on the "History of Jesuits."

The weeklong celebrations around St Ignatius Loyola, founder of the Jesuit order, was inaugurated by the All-India Catholic University Federation (AICUF) on July 24 by Fr Principal Victor Lobo and Rector Fr. Brian Pereira.

The event had various inter-college and intra-college competitions, which witnessed participation of institutions like Loyola PU College, Loyola Degree College (Bannerghatta), St. Joseph's PU College, St. Joseph's College of Commerce, St. Joseph's Evening College, and St. Joseph's Indian Composite College.

The St. Joseph's College of Commerce won the overall rolling trophy, and the Ignatian Week will be organised by their college next year. July 24 and July 25 saw inter-class competitions like potpourri, solo singing, debate, collage, treasure hunt and sketching; and July 26 and 27 saw the inter-college competitions like mime, treasure hunt, junk art etc.
Back