Global Incubation Hub for students launched in SJC

St Joseph's College on Thursday inaugurated a Global Incubation Hub to promote young entrepreneurs and start-ups among its students. "Business incubation is a unique and highly flexible combination of business development process and infrastructure. People need help to nurture new and small business and leaqrn to survive and grow through the difficult and vulnerable early stages of development. We aim to mould those college students who have career dreams in the business field," said Karthik Natarajan, Co-founder of 'Startup Surge'.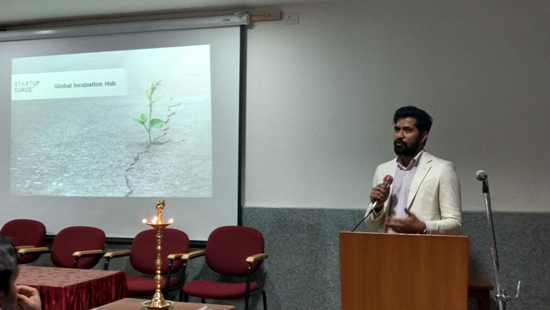 "St. Joseph's College is the first campus to have started the Incubation Hub in Bengaluru. There are 790 students who have applied for campus selection in this academic year and we expect minimum five student start-up companies to emerge from this venture. The college provides Rs. 50,000 for such new initiatives, said Kiran Jeevan, PRO, SJC.

Entrepreneurs from different fields were present and shared their experiences. Subhendu Panigrahi, Co-founder of Skillenza, spoke of key issues innovative ideas, leadership, training, network, risk factors, team work and mentoring which are important in the initial stage of a start-up. Every single day there are about 54 start-up companies being launched in India and at the same time, at least 48 other companies are shut down. The SJC hub aims to solve problems like funding and crisis management, with regard to start up companies in the field. he added.
Back