Panelists explain Indo-Pak dynamics

"Are we trapped in a secure environment?" asked Prof D Subba Chandran, one of the three panelists at a discussion held regarding the future of India-Pakistan relationship held at the St Joseph's College (Autonomous).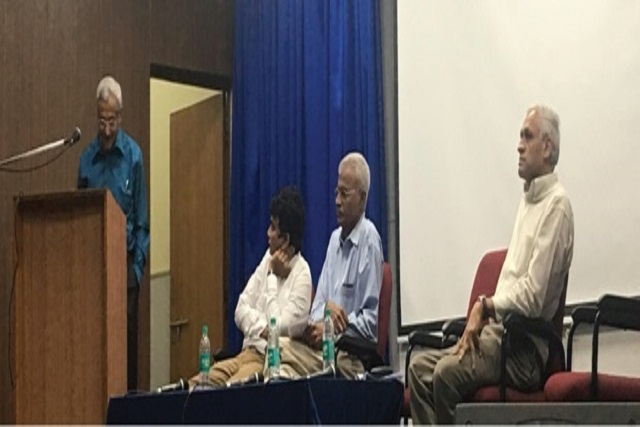 Prof. BM Chengappa and Lt Gen (retd) Prakash Menon were also part of the panel. They brought to the discussion their personal thoughts and experiences regarding the current political unrest between the neighbouring countries. The panelists extensively debated on The Strategy Trap, a book authored by Menon that revolves around the complexities faced by the two countries. Climate change, water sustainability and Pakistan's dependency on India for food production were also discussed. The panelists raised questions about whether the conflict between the two countries is a "people" or a "political" problem.

The role of religious elements in both countries has created a barrier leading to contradictory opinions and clashes, they opined. Chandran explained maintaining the relationship that we observe now is not an option for us and needs to be changed. "Narendra Modi has empowered religious beliefs, but it is up to us to look at the relationship logically," he added. He also raised questions on the potentials of newlyelected Pakistan Prime Minister Imran Khan in handling relations between the two countries. Chengappa gave a detailed analysis of Menon's book. He spoke about the causes of war and explained the political instability between India and Pakistan. Surgical strikes and commando raids were seen as a form of limited war, he said.

"Why does India confine its response to Pakistan at the political and diplomatic levels?" he asked. Menon spoke about the utility of force in the India- Pakistan relationship and it's imposition on the public. He explained Pakistan uses terror as a tool to threaten India.

Back