'Jescol' welcomes the new faculty

The newly joined faculties of SJC are attending three day 'Jescol' Seminar from 1st to 3rd of December, 2017 at De noble hall in St. Josephs College.

Jescol is presided and inaugurated by Vice President, Fr. Antony Joseph and is planned and co-ordinated by Vice Principal Prof. Clement D'souza.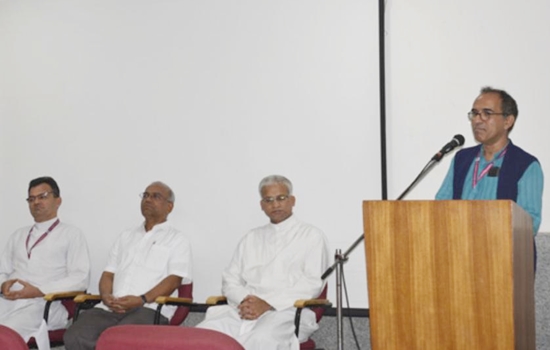 Rector Fr. Brian Pereira addressed " For Jesuits, Collaboration simply means co-laboring with God. This seminar helps the teachers to learn skills, to deeply look into the history of organization and to know more about the college."

The dignitaries present were Dr. Fr. KS Casimir from Academy Secunderabad, Fr. Francis Guntipilly, Fr. Arun P.D'souza, Fr. Clarence and other organizers. The program helps faculties of SJC to understand the ethos of the institution. Every faculty should know the history and inspiration behind this organization. The teachers are not mere employees but valued partners. The efforts, goals and purpose of the institution will be stressed in the seminar.
Back