Kerala comes to college canteen

The idea of "Thani Nadan" or the tasty food of Kerala is alien to students at St Joseph's College (Autonomous). After all, they often flock to the Kerala Cafe in the Magis Block of the college to get their fill of authentic Kerala style cuisine. The menu consists of pazhampori, Kerala parota, kappa and beef, Kerala­style biriyani, appam, puttu and kadala, among several other things.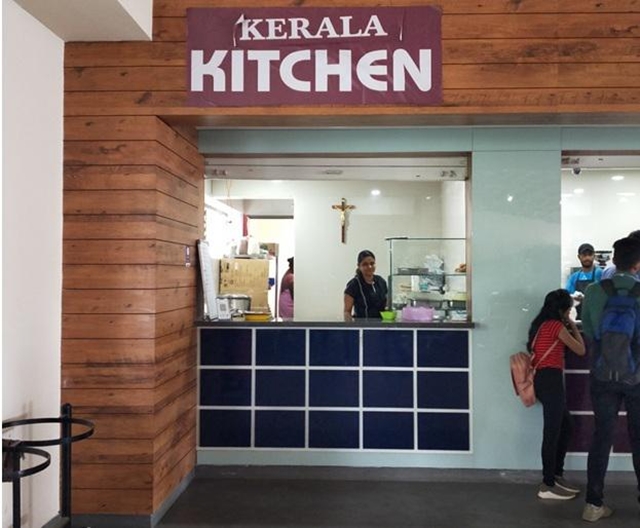 Keralite couple Symol and Ligeesh from the Kannur district of the state started their cafe in the college after coming to know of the massive number of Keralite students studying there and craving for food from back home. Offering a huge variety of food, the only problem it faces right now is the lack of regular customers. With the number of Keralite students in the college, the café expects a flood of taste seekers, but is often let down by the lack of customers. Having around six­seven employees and a Malayali chef who starts work at 4 am and continuess non­stop till 2 pm, the café maintain all the cleanliness standards and a standard price line that it feels is pocket­friendly for students. Thus, this is one place where Rs 60 is all you need to come back with a happy tummy.

Back