MANGA: debut Comic Con Fest by B.VoC

A single-day fest "MANGA'', based on Japanese conventional style of comics and the reason why ''MANGA" is related to the comic con event, is to look into different genre of art. The Department of Vocational Studies, Association of Arts and Visual communication, held an annual fest for its Department students as well as other colleges from Bengaluru who have an association for arts and animation. The inauguration programme began with a prayer song. The guest of honours were Fr. Arun D' Souza who is the Finance officer,SJC and Sathish Rajan M, Coordinator of B.VoC.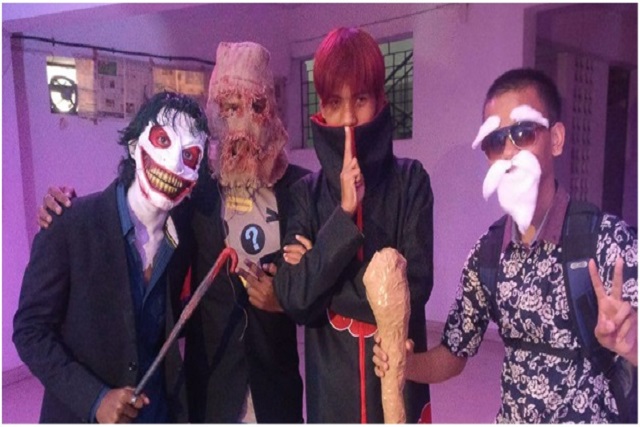 "When I received the invite I read it thrice because in Kannada MANGA means monkey and later got to know the explanation from Nevil sir that it is the Japanese conventional style of comic."said Fr.Arun D'Souza. "Any visuals we see has animation involved in it, therefore whoever is good in this field has a very good future in movies." "This is a very unique and creative fest. And this field will give you an opportunity to use your imagination, and show the world, the department your unique skills that you have learnt from here," he concluded. Sathish Rajan said, " When we have a college with A++ NACC grade, it is good to showcase the skills in such a platform''. This association encourages and helps to showcase the potential and skill of each student. He further added, "Japanese and Americans are mainly into animation, moreover we have many of our Indians working with them so, why not make use of the skills in our college. Therefore this is the main reason to make use of the resources and skill of the students and college.

Pranoy Krishnan, the Vice President of Arts and Animation said, "This association started this year and the question we had in our mind was, what can we do for people who love animation so, that was the idea behind this fest". The fest had various events throughout the day. The fest had open events and paid events such as, find the Dragon Balls (Treasure hunt), Football. The paid events included Paint Ball, indoor gaming and the fest ended with a Ballroom Dance.

Back