Manipur CM sidesteps AFSPA issue

BJP Chief Minister of Manipur Biren Singh on Tuesday fended off searching questions about issues like the continued imposition of the Armed Forces Special Powers Act (AFSPA) in the state. Speaking to the Manipuri Diaspora at St. Joseph's College, he instead made the claim that great progress had been made in the four months since the BJP took power in Manipur.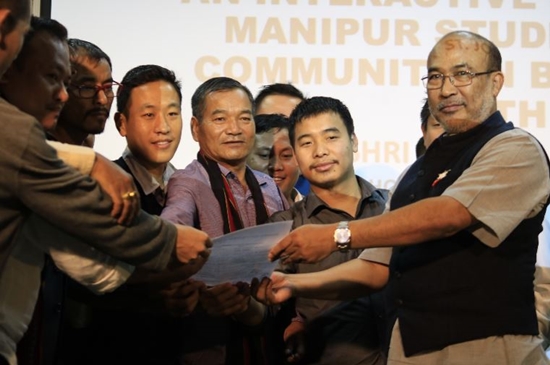 Asked about the repeal of AFSPA or steps towards it, he replied "I have not received any letter from Centre yet regarding the matter." "The government can help people who come back to Manipur set up start-ups and provide employment opportunities in industrial and tourism sector" said Singh, the first Manipuri Chief Minister to have an interaction outside of Manipur.

A memorandum of demands submitted to him by representatives of 15 Manipuri communities in Bangalore and he responded that he would initiate reforms based on the issues cited.

Employment was the primary concern for many and he announced that the Central government had allotted Rs 35 crores for start-ups. "There are many talented, well educated Manipuris working outside here in Karnataka. If they wish to come back and start start-ups, the government will support them," he said. Yoga guru Baba Ramdev would soon be opening a new food processing plant in Manipur and many jobs will be open, he said. Even though the government cannot provide white collar jobs for everyone, new job opportunities are coming up in the tourism sector, he claimed.

"Manipur has a lot to offer in tourism and the government has allotted funds for the expansion of culture and tourism. A Rs 30 crore project is on for the exploration of Tharon cave," he said. "Under the BJP government, corruption has come down and in the past four months, the protests and bandhs have also come down," he claimed. The Central government has allotted Rs 9.5 crore for the Imphal floods and other expenses would be reimbursed later, he said.
Back