M. Com Inaguration

The first edition of M.Com Course at St Joseph's college was formally inaugurated by Ms. Renu Rajani, Vice President of Infosys and Fr Rector Dr. Melwyn D'Cunha on 28th of July, 2018. The ceremony started with a prayer song by commerce choir team and lighting up the lamp.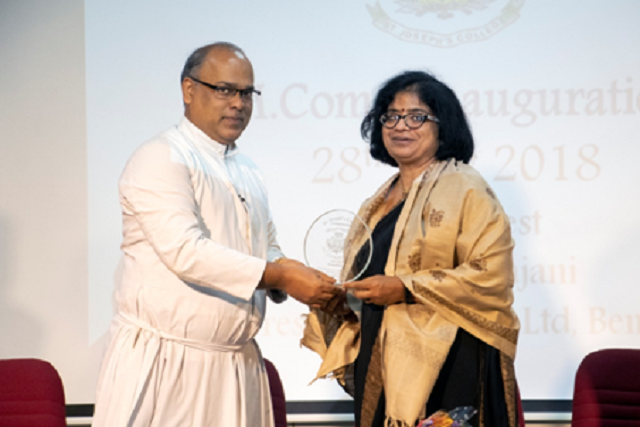 Ms. Renu Rajani, (Vice President of Infosys), Fr Melwyn D' Cunha (Rector), Dr. Christo Selvan (Dean of Commerce), Prof. Charles Ambrose (Head of the Department) graced the occasion with their valuable presence.

Dr Christo Selvan welcomed all the dignitaries, guests, staffs and students. "Dote on the fruit of education, Cherish the culture of Joseph's and treasure the life of future" he quoted. Within a span of 3 years, department witnessed tremendous development with the adherence of academic excellence. He also thanks the management of SJC for their continuous support and encouragement in starting PG Program from the Department of commerce.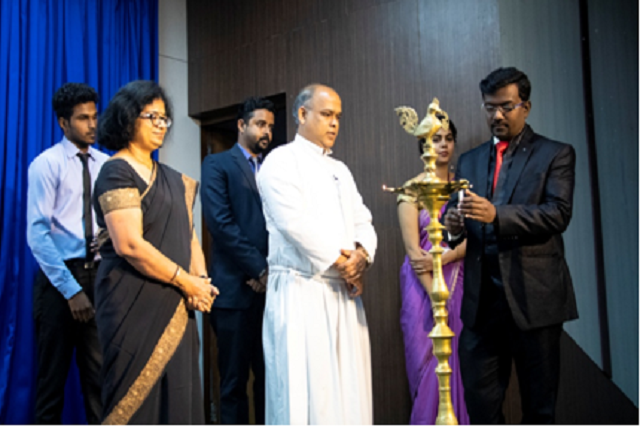 Fr Rector encouraged the students of M.Com to embrace their own inner personality and unchain inner strength. Ms. Renu Rajani delivered a technical talk on digital world with changing talent, technology trends, and industry's expectations. She explained and described the changes in industry, our smarter world, the opportunities students need to leverage to develop leadership and career planning.

Prof.Charles Ambrose, HOD Commerce Department, has given the vote of thanks. He thanked faculty coordinators Prof. Princy Nisha, Prof. Padma Nandanan and student coordinators and volunteers for the successful planning and execution of the event. The inaugural ceremony concluded with national anthem.


Back