SJC hosts global talk on mental health

St. Joseph's College (Autonomous), Bengaluru collaborated with the School Of Social Work, University Of Carolina, the US to organise an international conference to present research papers, as is the tradition each year. The goal of this conference was to highlight the emerging and alarmingly rising patterns in mental health among people. To keep the research more precise for the audience, the researchers confined their studies to the Indian and US populations.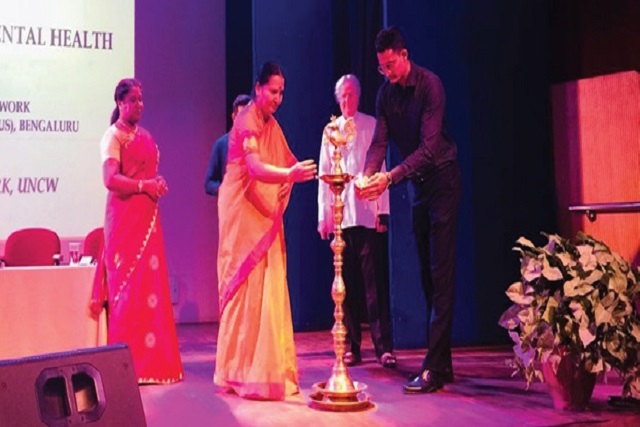 This year saw more than 10 international students turn up with their professors to attend the symposium on Emerging Trends in Mental Health. The morning session was in the presence of Chief Guest Dr Janet Parameshwar from the Kidwai Memorial Institute of Oncology.

Dr Arthur J Frankel from the University of Carolina presented his paper on The Current Status of Mental Health in the United States.' Sarah, a student from the School Of Work in the US, who had come to India for the first time, told the Beacon: "I observe a huge difference between Indians and Americans in terms of interaction. Indians hesitate to open up. As a result the conversation doesn't last long and turns into 'business talk.' Thus it makes me curious enough to study their mind." Sarah, who has done research on Carl Rogers' Person-Centred Theory, wants to enrich her knowledge about individuals through genuine, empathetic and positive regard specifically on Indians who, according to her, share views far different from Americans.

The conference ended with a panel discussion between the students from India and the US, which helped widen the participants' ideas and knowledge regarding their own mental health.

Back