NCC orientation & selection kickstarts

The orientation program for selection of a fresh batch of NCC cadets started on June 21. There were around 50 students who turned up for the event. The programme detailed them about NCC, its motto, their achievements and information regarding the selection process which will be conducted from Friday.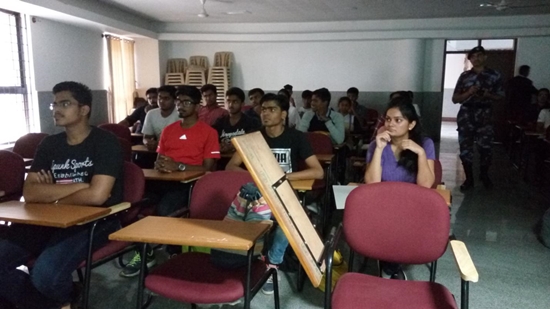 "We expected a lot of students to come, but there were only 46 cadets on grounds. We have decided to select around 20 cadets for this academic year. The basic aim behind this orientation was solely to motivate people, secondary was to selection of new people. But the most important thing was to make students aware of what NCC is all about and how helpful you can be to others once you join it", said SJU Hem Hem Sigh, Air squadron NCC.

Being a part of NCC is entirely a different experience, but before that students need to have the knowledge of what the baggage consists. They need to know all the tasks that they will face in the future. It's not an easy way out and rarely some make it to the army. It is a tough job and their job as seniors is to tell them about it, he added.

The selection process will start form tomorrow. The most difficult part is the training session after the selection process. It will consist of written test, story writing within three minutes next will be group discussion and personal interview, then we will have physical tests like running, push ups, pull ups, crunches. Prof. Anup Lala, Department of industrial relation gives major support.
Back