STRATEGIC PLANNING IN CORPORATE WORLD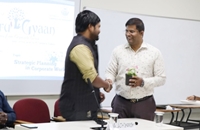 Guru-Gyaan - A platform for PG Commerce Students to learn from Corporate Gurus in various aspects. As a part of M.Com Accounts Elective, Dr Christo Selvan, Prefect of Commerce had Invited Mr. Lalith Kumar, Vice President of Bangalore Toastmasters Club to share his expertise More+

Here's how SJC got a beautiful slice of Xmas cheer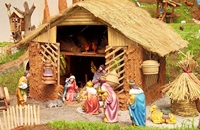 With Christmas around the corner, the first thing that catches the eye nowadays at St Joseph's College (Autonomous) is a grand crib Nativity scene made by the staff of the college. Though the star, snowman and the other festive decorations are hard to miss, the crib takes the cake. More+

Students ride to raise awareness about girls' education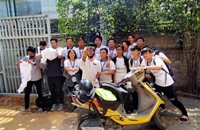 A convoy of 60 bikes with 120 students could be expected to be a noisy affair. Except, the rally they took part in on Monday, December 9, was the exact opposite. This was a silent rally conducted by students of St Joseph's College (Autonomous) to raise awareness about educating the girl child. More+

SYNERGY '19


An Intercollegiate Life Sciences Fest
Come, Let's Quorum
At St. Joseph's College (Autonomous)
More+

SJC signed an MOU for international collaboration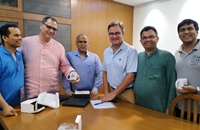 Creighton University President Fr. Daniel Hendrickson SJ (in blue t-shirt) was with the Jesuit Community for dinner. CU and SJC signed an MOU for international collaboration. Fr. Greg Lynch (in kurta) accompanied him. More+

The MoU CMA IMA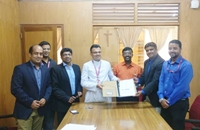 An agreement in the form MoU was signed between St Joseph's College, Autonomous Bengaluru India, Institute Of Management Accountants, United States, Wiley India Private Limited United Kingdom and Miles Education Private Limited, Hyderabad, India... More+

Business Espresso


Our distinguished guest, Mr. Tomson Robert started off talking about his book 'Alumni of the Year', on which he gave everyone a background of the story and what inspired him to write the book.
He advised the students to take up professional courses... More+

Inauguration of "Professional Interface Forum"


Department of Commerce conducted guest lecture on "The Future of Accountancy in the Digital Era and the likely Impact on Business" with C A Raghu, Director, Indian Overseas Bank on 19th July 2019 at Xavier's Hall, St Joseph's College. Dr. Melwin Oliver Colaço,... More+

Snakes slither their way into cinema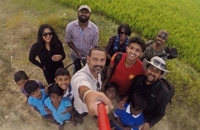 "Films have a stronger reach and impact in spreading awareness. This is why we chose to make a documentary to bust myths and stop the common fear of snakes," said Sandesh Kadur, a wildlife filmmaker. Kadur was speaking during a panel discussion after the screening ... More+

Talk your way to success: Simanapalli


"A person's ability to communicate will always be recognised over any other talent that he or she possesses, " said Ramlal Simanapalli, a former State Bank of India manager, at the Professional Interface Forum organised by the Department of Commerce... More+

Disrupt or be disrupted: Sanjay Sahay

"The major conversation of our times is technology, " said Sanjay Sahay, cyber­security expert and senior police officer, at St Joseph's College (Autonomous) on Saturday, June 22. He explained how technology is the new currency during the lecture A Billionaire Story . More+

Come and 'Know Your Plants, ' say students

The second year students of M.Sc Botany at St Joseph's College (Autonomous) have started a new initiative to ensure people know more about plants. The initiative, called "Know Your Plants, " is also meant to get students department some field experience in the subject, according More+

Stress can challenge youth: Counsellor


"Mental health and stress, if not talked about and dealt with professionally, can be one of the first and hardest challenges a student may face in a new college environment," said Professor Neeta G Pereira, Head Of the Department of Psychology at St Joseph's College (Autonomous). ... More+

Stress can challenge youth: Counsellor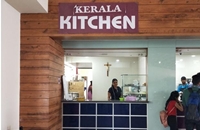 The idea of "Thani Nadan" or the tasty food of Kerala is alien to students at St Joseph's College (Autonomous). After all, they often flock to the Kerala Cafe in the Magis Block of the college to get their fill of authentic Kerala style cuisine. The menu consists of pazhampori, Kerala parota... More+

Kevin's Café caters to 'happy tummies'

"Happy life comes from a happy tummy; happy tummy comes from great food. " This is what students of St Joseph's College (Autonomous) say about Kevin's Café in the Arrupe Block. The café serves all varieties of food with much love and enthusiasm, say some BCom students. The food there is supplied by a caterer called Michael, and they start their work at 5:30 am. More+

College café shoots for Fame with fried chicken

Several hands stretch towards Paul as students line up patiently to receive their order of fried chicken during the break. Paul seems to have his hands full with managing Cafe Fame on the top floor of the Magis Block of St Joseph's College (Autonomous), with everyone looking to grab a bite from there. More+

Dolphin Mess serves multicuisine fare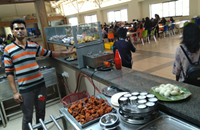 The diversity of the cuisines at the Dolphin Mess at Magis Block seems to reflect the diversity of the students of St Joseph's College (Autonomous). Students come there to not only enjoy familiar cuisines... More+

Grace Foods brings Goa taste to SJC


A group of eight students sits crammed on benches around a single granite table, despite there being ample seating space around them. They chat away as they munch on food from Grace Foods, the canteen in the postgraduate... More+

SJC, DEPARTMENT OF COMMERCE SIGNING CEREMONY WITH ISDC AND ACCA UK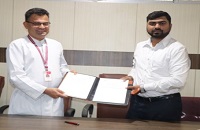 An agreement in the form MoU was signed between The St Joseph's College (Autonomous) with Association of Chartered Certified Accountants, UK through International Skill Development Corporation Limited (ISDC, UK) on 10th of April 2019 at Staff Seminar Hall... More+

College hails Raman on Science Day


From hailing the advances in science that Indians have made of recent to ruing the lack of infrastructure in the country to do more, students and faculty of St Joseph's College (Autonomous), Bengaluru, had a range of things to say on the occasion of National Science Day, which is observed on February 28 to mark the discovery of the Raman Effect by Nobel laureate CV Raman... More+

College hosts National Conference of Commerce

"India is no more suffering from the problem of unemployment but there is another crisis called unemployability, where graduates are unskilled for the jobs available," said Mohammed Umair during the panel discussion on Wednesday, February 27. The event was part of the National Conference on the Chances, Concerns and Challenges in Commerce, organised by the Department of Commerce of St Joseph's college (Autonomous)... More+

Student event highlights 'taboo' topic


Everything about that time of the month for women, which is often considered a taboo topic, was spoken aloud at St Joseph's College (Autonomous) on February 21. Mess-Free Menses, an event organised by second-year MA Mass Communication student Krishna Thulasi, aimed at breaking stereotypes and myths about menstruation... More+

Short films have no limits: Filmmaker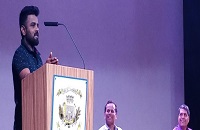 "Your aim should be the strongest and you must not waver. Never lose your aim and hope. The film industry is very difficult to make an impact in, just like any other field. Keep trying and don't lose focus. You will reach your destination one day or the other," said acclaimed cinematographer, Bhuvan Gowda, currently best known for his work on the multilingual blockbuster that is KGF Chapter 1... More+

Filmmaker encourages rebels

"Give a round of applause to all those who didn't make it today," said Puneeth BA, a filmmaker, actor and entrepreneur, while addressing the students at St Joseph's College (Autonomous) on Sunday, February 24. He then dispelled the bewilderment of the audience, saying: "The very first characteristic of a filmmaker is to be a rebel. In spite of knowing that there'll be attendance, those guys didn't turn up."Puneeth also pointed out: "Your ideas or what you do is actually without your notice building your identity."... More+

"Patience is the key" says Talen at Joseph's


"It is not necessary for you to use all the rules of photography or cinematography [in your work]. Just keep them in mind, and if needed, break the rules, because content is key and you need to keep experimenting," said Talen, a popular cinematographer... More+

Inter-college Drama Fest Dept of English

Sunday, February 24, the final day of Rushes National Film Festival (RNFF), saw many short films like Daag, Mirchi Cafe, Nazreen, Yeh Jungle Hamara and Afterbirth all of them quite unique and dealing with important social issues screened.The day also saw Kannada priducer Munirathna Naidu screening the trailer of is next film Kurukshetra an epic mythological war film based on the poem of Gadhayuddha by Ranna... More+

Sitaraman Shankar inaugurates Mediacon 2019


Mediacon 2019 was inaugurated on February 14 in the Xavier Hall of St Joseph's College. The event was kicked off with a talk by Sitaraman Shankar, the editor of Deccan Herald who elaborated on this year's theme for the conference, Digital Storytelling. He explained the importance of embracing the digital platform, highlighting the slow degradation of print media across... More+

Panel discusses digital storytelling evolution

"We need to realise the connection between the nuances of digital storytelling and the extent to which we engage our critical thinking while making choices with regard to this," said Dr Benson Rajan, taking a slightly critical and interesting stance on the narrative at the Mediacon 2019 panel discussion held at St Joseph's College Autonomous, on Friday that covered the topic Digital Storytelling as an Instrument of Citizen Empowerment... More+

'You cannot educate youth in vacuum'


"You cannot educate today's generation in a vacuum, without exposure to the reality outside. Sitting inside the walls will not teach children the capacity to think, choose correctly and overcome challenges," said Margaret Alva, social activist, former governor of four Indian states and former member of the Rajya Sabha, at Open Heart, an event conducted at St Joseph's College (Autonomous) on Monday, February 18, 2019... More+

Assamese book not lost in translation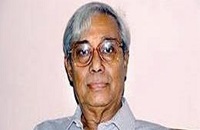 "Reading poetry in translation is like taking a shower while wearing a raincoat. But when I read On a Wing and a Prayer, I found certain words had been kept untranslated and thus held the narrative, which is not seen in most translations," said spoken-word poet Angshuman Sharma during a panel discussion at St Joseph's College (Autonomous)... More+

SJC discusses current political scenario


"The threat from capitalism [to farmers] is so big that the internal inconsistencies and antagonisms have seemingly taken a back seat," said Dr Sujit Kumar, assistant professor with the Political Science Department of St Joseph's College (Autonomous) on Tuesday, February 19... More+

Alchemy invites talents from all over

The St Joseph's College (Autonomous) postgraduate Chemistry society PG Chemical Society organised the intercollegiate chemistry fest Alchemy in remembrance of Fr Joseph C Nelapaty SJ on Wednesday, February 20. The chemists at SJC chose the Periodic Table as the theme for Alchemy this year. The fest was filled with enthusiasm and frolic as participants battled it out in a plethora of interesting events connecting Chemistry to the real world... More+

SJC pupils rally for Pulwama martyrs


The students of St Josephs College (Autonomous) on Wednesday, February 20, held a rally in honour of the Central Reserve Police Force (CRPF) personnel who were martyred in a terrorist attack in Pulwama in Jammu and Kashmir on February 14. The rally was organised by the college's Outreach and NSS departments in association with the Bangalore Traders Association... More+

Students gain from career guidance workshop


Counsellor Jennifer Pinto kick-started the career guidance workshop organised at St Joseph's College (Autonomous) on Wednesday by making the audience confront their challenges to being a leader. Pinto explained how being a leader starts from waking ourselves up without our parents having to beat us off the bed... More+

SJC hails technology with Syntaxia


Both clubs of the Department of Computer Science of St Joseph's College (Autonomous) hosted the inter-collegiate annual fest Syntaxia this year. The UG club, Cybernetics, and the PG club, Technophite, had Viswanatha Krishnamurthy, the chief data scientist of IBM GTS Lab inaugurate the fest as the chief guest on the occasion... More+

SJC celebrates 136th Sports Day with verve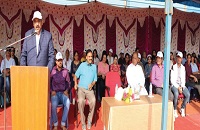 The annual sports day for all the St Joseph's Colleges (Autonomous) was held at St Joseph's Indian High School on February 8. The final day events was a culmination of meets from previous days when the qualifiers and pre-qualifiers took place. The events on Friday were mostly athletics that included the 100 to 1,500-metre races, tug of war and relay races... More+

'Curiosity, passion must drive learning'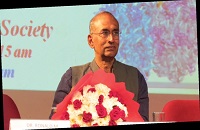 "Learning must be driven by curiosity and passion, not by the lure of rewards." said Sir Venkatraman Ramakrishnan at St Joseph's College (Autonomous) on Saturday, January 19 while talking about The Quest for the Structure of the Machine that Reads Our Genes... More+

Talk on tech in biology enthralls participants

"Ayurveda was often derided with questions like how can a few leaves and roots cure diseases?" explained Dr Mohammed Rafiq, general manager of the New Discoveries Group at The Himalayan Drug Company while addressing a gathering at St Josephs College (Autonomous). He was speaking at a seminar organised by the Department of Zoology on Lofty Ideality & Visible Reality of Technology in Biology on Monday, January 21... More+

Reach out, connect: Prabhu to PR students


"Send random messages to people. They will surely reply. Then make the best use of it," said Amith Prabhu, a seasoned Public Relations (PR) professional on Wednesday, January 9, while addressing the postgraduate students of the Department of Mass Communication at St Joseph's College (Aurtonomous). Prabhu engaged the students with his knowledge and... More+

SJC sees Reason with filmmaker Anand Patwardhan


Prominent documentary filmmaker Anand Patwardhan showcased the ongoing battle between faith and religion in the country through his recent film Reason, which he screened at St Joseph's College (Autonomous) December 21, 2018. The screening was organised by the Department of Communication at the college in association with Pedestrian Pictures... More+

IFS officer urges SJC students to conserve


"I was called Pakistani for being an IFS officer, as we are considered a disgrace among bnureaucrats. However, as an IFS officer, I can assure that we are the only ones who consider our department as our own and genuinely care about the forest," said the Manoj Kumar, Member Secretary of Karnataka Pollution Control Board... More+

SJC marks X-Mas with special sermon


St Joseph's College (Autonomous) on Wednesday, December 18, heralded Christmas with a special service at the college auditorium. The Mass was served by Fr Stanislaus D'souza SJ, who said he was taken aback by the number of youngsters who had come to attend the mass... More+

College exceeds UGC's expectation for grant


The University Grants Commission (UGC) team inspecting Colleges with Potential for Excellence (CPEs) visited St Joseph's College (Autonomous) on Monday, December 17, and was reportedly impressed enough by the manner in which the first tranche of the commission's grants were spent to promise a significant rise in the second phase, which is expected to be released soon... More+

Humanitas heralds a melodious X'mas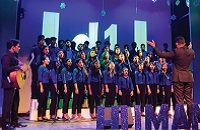 It looked a lot like Christmas with "angels" singing Glorious high above and here on Earth. when Humanitas, the annual choir concert conducted by the Josephite choir, was held at the St Joseph's College Autonomous on Saturday, December 15. More+

VISAGES 2k18 ends on a crescendo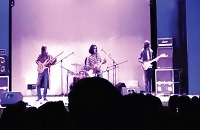 The second day of VISAGES 2k18 the annual fest of St Joseph's College (autonomous) showcased the most-highlighted events of the fest. The proceedings for the day started at 11 am and lasted till 4 pm. This year's fest saw more of a turnout than last year's... More+

Post-holiday blues 'can be difficult'


Post-holiday blues can be a little difficult to cope with because getting back to the routine after all the fun we have had does not seem like an easy job. We tend to experience life differently when we escape the normal routine and when we return to it, explained Ninoy Rodrigues, Counsellor at St Joseph's College (Autonomous) and faculty at the Department of Psychology... More+

SJC exhibits scenes behind filmmaking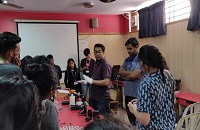 The Bachelor of Visual Communication (BVC) students from the Department of Communication showcased filming devices and their in The Lab and Film Exhibition that organised at the Viscom Lab of the Science Block as part of the Fr Ambrose Pinto, SJ, Memorial Exhibition on Thursday, December 13... More+

College tucks into Coorgi cuisine

VISAGES 2k18 the latest edition of the annual fest of St Joseph's College(Autonomous) offered participants a chance to taste the luscious cuisine of the Kodavas. A stall consisting of both undergraduate and postgraduate students offered delicacies from Coorg. The Kodava Food Fest 2018 consisted of Kadumbuttu (rice flour balls) served with Pandi (pork) Curry... More+

VISAGES starts with a bang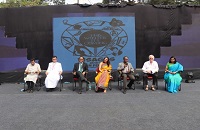 "What would you do to surprise yourself?" actress Virginia Rodrigues asked the audeince gathered for the inaugural function of VISAGES the annual fest of St Joseph's College (Autonomous) on Thursday, December 13... More+

SJC hosts global talk on mental health


St. Joseph's College (Autonomous), Bengaluru collaborated with the School Of Social Work, University Of Carolina, the US to organise an international conference to present research papers, as is the tradition each year. The goal of this conference was to highlight the emerging and alarmingly rising patterns in mental health among people... More+

SJC human rights push ends with vigil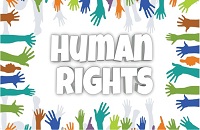 A Human Rights Walkathon and a candlelight vigil on December 10 brought to a close the 10- day celebration at St Joseph's College (Autonomous) observing the Human Rights Day, which was on Monday. The walk and the vigil were started from the college campus and ended at the Town Hall... More+

SJC hosts Humanitas for songs and charity

Aromas from gulab jamuns, brownies, sandwiches, and other delicacies wafted through the quadrangle at St Joseph's College (Autonomous) on Monday, December 10. The college inaugurated the sixth edition of Humanitas a Christmas Musical hosted by the college's choir. Their aim was to bring together choirs from across the city for competitions as well as putting up food stalls.... More+

SJC fest spreads wildlife awareness


The Wildlife Awareness and Conservation Club (WACC) of St Joseph's College (Autonomous) launched the Wild 8.0 fest on December 8, dedicated to the Blue Whale, in a bid to raise awareness about the species that is at the brink of extinction... More+

Neerathon promotes rain-water harvesting

The Wildlife Awareness and Conservation Club (WACC) of St. Joseph's ollege (Autonomous) in association with Namma Bengaluru Foundation launched on Saturday, December 8, the Neerathon 2k19 — a marathon that aims to spread awareness about water conservation — at the Wild 8.0 fest. WACC Chief Programme Coordinator Shilpa Pradeep said the marathon's main goal is to raise funds with which to promote rain-water harvesting in government-run schools... More+

WACC opens door for pet parents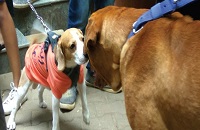 Tyson didn't seem overwhelmed by the crowd: He took a sniff of Ralph. Ralph, on the other hand, was a bit circumspect, and showed it with a small bark. They were both participating in an annual pet show organised by the Wildlife Awareness and Conservation Club (WACC) of St Joseph's College (Autonomous) in association with Pet Pals and FluffyNut... More+

International Conference at Sunway Campus Malaysia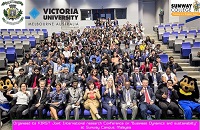 Department of Commerce at St Joseph's College, India, Sunway College, Malaysia and Victoria University Melbourne jointly organized its first international conference on "Business Dynamics - Creating innovative and sustainable businesses for strategic social economic growth" at Sunway College, Malaysia during 26th and 27th November 2018... More+

SJC students march to protest lynching


The final-year postgraduate students of the Department of Mass Communication and Journalism at St Joseph's College (Autonomous) organised a march from the college campus to Cubbon Park on December 4 as a part of the Human Rights Week... More+

'Working women improve world economy'


The patriarchal concept of how women shouldn't do any paid work and rather stick to household jobs harms the economy, said Vibhuti N Patel, a professor from the Advanced Centre for Women's Studies, School of Developmental Studies at the Tata Institute of Social Sciences (TISS), Mumbai campus... More+

City colleges join SJC in rights push


Several institutions across Bengaluru have joined St Joseph's College (Autonomous) this year for a 10-day observance of the 70th anniversary of Universal Declaration on Human Rights. The college, the Indian Social Institute, Bengaluru, and a few other institutions and organisations join hands every year to celebrate this event through a 10-day event from December 1... More+

SJC observes World AIDS Day with rally

"I would reiterate a very common quote: Hate the disease but not the diseased," said Yashasvi S, president of the Josephite's AIDS Awareness Movement (JAAM) Club. She was speaking on the occasion of the 30th World AIDS Day on December 1. The theme this year was "Know Your Status." The club organised a march from the college to the Samsung Opera House at Brigade Signal. Around 350- 400 students took part in the march... More+

Commerce Department organizes Aarambh

The undergraduate Commerce Department of St Joseph's College (Autonomous) organised the third edition of Aarambh — its annual fest — on Thursday, November 29. The air was filled with fun, frolic and enthusiasm while participants battled it out in events like "best manager," "marketing" and other exciting events... More+

Panel moots change on rape reportage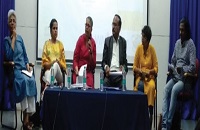 "Most women who have gone down as rape victims — whether it is Bhanvari Devi or Maya Tyagi — have been from poorer sections of society, from rural areas and the working class, who haven't had the luxury of hiding their names," said Laxmi Murthy, associate editor at the "Himal Southasian." ... More+

Patkar urges youth to bat for farmers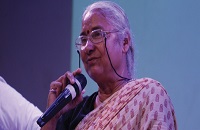 "I am worried about the livelihood of the 35,000 farmers who were affected by the Statue of Unity and its tourism. I am not against Sardar Vallabhbhai Patel but I am against what the Central government did illegally at the Sardar Sarovar Dam," said social activist Medha Patkar, expressing her concern for farmers and other marginalised sections of society... More+

College bids tearful adieu to Shriyash


Students of St Joseph's College (Autonomous) on Thursday paid tribute to Shriyash Trivedi following his demise earlier this month. Shriyash, a 20-year-old from Bihar, was pursuing undergraduate studies (HEP) at the college. He drowned on November 7 during his trip in Puducherry with his friends, after being pulled in by tides while swimming in the sea... More+

API Report

A meeting was convened for all management staff on the 15th of October 2018 to deliberate on the implementation API. The meeting was held in three batches (Commerce, Humanities and Science) to ensure that staff have adequate time to clarify their queries and also to provide suggestions to make the process truly collaborative. All the sessions began by invoking the blessings of the Almighty, followed by Principal's remarks... More+

SJC holds bonded labor conference


"Earlier this month, thanks to the quick action of the officials of the Mysore District Administration, 14 bonded labourers were rescued from a ginger farm. These labourers from North Karnataka, had been deceitfully trapped and trafficked, forced to work for long hours, and some, beaten with chains. When I shared this commendable act of the administration with my friends, they were shocked that such a thing, as bonded labour still happens in India... More+

Public discourse on higher education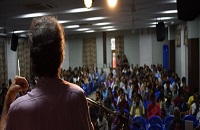 R Ramakumar, Professor at Tata Institute of Social Sciences in Mumbai said, "We never had a golden era in higher education like the UK or the US, we always had a bronze era." Academicians and activists discussed the flawed education system in India, highlighting differences between the Western and Indian education systems at a public discourse held at St Joseph's College (Autonomous) on Wednesday... More+

Films with Urban Lens

Urban lens film festival is being organised at the Indian Institute for Human Settlements (IIHS) in association with Goethe-Institut / Max Mueller Bhavan. This festival will feature 28 films from 11 countries including India, Brazil, China, Iran, Portugal, Ukraine, and Mozambique. Urban lens will be screening over 100 films out of more than 2000 entries from 105 countries. More+

Oikonomika: making Economics fun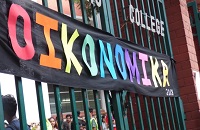 Taboo, the game of unspeakable fun, along with many other events were conducted by the Economics Department . On Monday, the post-graduation department hosted their 9th edition of Oikonomika, an annual interdisciplinary fest. Students from colleges all over Bengaluru took part in the event... More+

Panelists debate real challenges of fake news


"'Ache Din' is a fake narrative," said JDS National Spokesperson, Tanveer Ahmed at a panel discussion focusing on fake news and its challenges on contemporary media held on Friday. He was of the opinion that fake news is not a serious issue and can be easily tackled as its shelf-life is very short... More+

Millenials are urged to go beyond Netflix and Chill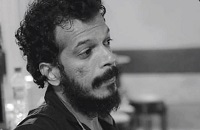 "We seem to be doing film education only on Netflix and this is something non-Netflix", said screenwriter, filmmaker and a film curator, Thani Mudaliar, while screening Jiri Menzel's 'Closely Watched Trains' on Friday. The Czech film was a part of a new series of screenings conducted by the Bangalore Film Society in collaboration with the Department of Communication... More+

Akkai tackles 'social error' in talk


"How do you fight social error?" asked Akkai Padmashali, the first transgender to win the prestigious Karnataka Rajyotsava Award, while delivering a talk on Social Concerns. Invited to St Joseph's College to address the matter, she said on Friday that the college had always been a safe space for minorities... More+

'I prefer to see and write on Delhi with loving eyes'

"I agree that many things can happen in a city where 80 million people live — the turmoils. But I prefer to see and write on Delhi with loving eyes," said Micheal Creighton, an American poet who has lived for 12 years in Delhi. He was speaking at a Poetry Reading conducted by the Literary Society of St Joseph's College on Friday, August 3. He said his main aim in writing poetry is to draw a picture of life of the common man. In his first book, titled New Delhi Love Songs, he takes a poetic peep into the mysteries of the lives of people in Delhi. More+

Uber rolls out 'safety kit' for riders


Uber has rolled out an upgraded version of its app in India with "safety toolkit" features for the riders. The new features include a safety centre and a one-touch "Call 100" option. The safety centre allows the rider to see what Uber is doing to keep trips safe, suggests tips on what the riders can do and know the process of driver screening, insurance protection, and other guidelines... More+

Datagram v2.1 was 'quite the learning experience'

Learning and fun came hand in hand at the one-day intra-collegiate techno-cultural fest Datagram v2.1, organised by the Department of Big Data Analytics at SJC on August 2. Over 150 students from eight colleges participated in the fest, which had events such as Young Data Scientist, Lecture Contest, and Quiz, testing the data-analytical skills of the students. More+

Authors spill Secret Sauce behind eateries' success


The world famous Tandoori Chicken was invented to fulfil the dying wish of Kundan Lal — the ageing owner of the legendary Delhi restaurant Moti Mahal. The young man who would take over from Kundan Lal accomplished that feat... More+

'The young need to know about sex workers' plight'

It all started when Geetha was apprehended by two policemen at Majestic bus stand after they found her alone and helpless, having run away from home. Married off as a third-grader to a much-older man, she left at the age of 13 to escape domestic violence... More+

Rain dampens verve of Novato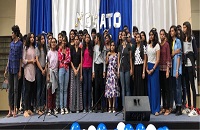 The DJ musical night at the SJC Fresher's Day was cancelled as heavy rain lashed the city on Monday evening. The freshers, dressed in retro for the theme of Novato, went back with disappointment writ large on their faces... More+

Josephites' art to get gallery display


Five lucky students from the college — shortlisted from the 10 best artworks presented at Department of Communication's art exhibition Jigsaw — will get their work featured in an art gallery in Bengaluru... More+

Tamil Sangam depicts the importance of farmers' life

Swimming against the current or "Ethir Neechal" was the theme of the Tamil Sangam orientation programme held at the UG Quadrangle at SJC on Saturday. The event focused on the rise of farmer suicides due to financial exploitation, with a play highlighting their plight. On the other end of the spectrum was beatboxing to Tamil songs and comic skits. More+

SJC computer clubs take flight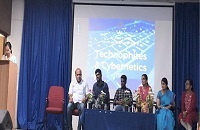 The computer clubs of St Joseph's College are back with a bunch of new and exciting competitions for 2018-19. One such competition will give students the opportunity to design the logo for their upcoming department fest, which will be held later this year. The winning design will be used as the official logo for the event. More+

First an activist, then a filmmaker, says KP Sasi


"I'm an activist first and then a filmmaker. The country has been marred with religious intolerance and unrest among communities is on the rise. This has devastated lives" said renowned Indian filmmaker and cartoonist KP Sasi... More+

Ignatian week celebrations on in full swing


With a grand inauguration on July 23, the Ignatian week ushers in a festive atmosphere to the campus. Over 15 cultural events based on the life and teachings of St Ignatius of Loyola, the founder of the Society of Jesus, are hosted by the AICUF Association of SJC every year... More+

SJC student council members take office


The investiture ceremony for the St. Joseph's College (Autonomous)student council and selected representatives was conducted at the college auditorium on Thursday. This student council marks the 70th batch of direct-elected councils in the college... More+

'Youngsters are unaware of pitfalls of HIV infection'

"The younger generation is not completely aware of the hazards of the Human Immunodeficiency Virus (HIV) and the steps to prevent it," said Ms. Neeta Pereira, Head of Psychology... More+

Kaaji is a hope for change: Aishani Shetty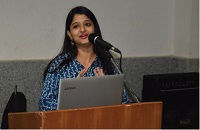 "Kaaji will be the reason for change. I cannot change the generation which practises the caste system, but Kaaji raises a question in the minds of current generation," said Kannada filmmaker and actress Aishani Shetty. The SJC alumnus was speaking on the sidelines of the screening of her Kannadalanguage short film Kaaji on Saturday on campus... More+

Sumana brings wealth of mental health knowledge

"When we discuss mental health, very few of us have a substantial idea about it," was a common refrain at the inauguration of Sumana, a psychology organisation that is part of the Psychology Department at St Joseph's College. With people continuing to brush off depression as a phase, Sumana aims to address mental illnesses in students through fun and interactive sessions... More+

Call to uphold women's health at SJC


"Young women are the powerhouse of our future," said Dr Aruna Muralidharan, A senior consultant obstetrician and gynaecologist. Muralidharan was speaking at St Joseph's College at the annual women's cell address organised in collaboration with the Rotary Club... More+

Tableau Escobar coming to SJC

A new addition, 'Tableau Escobar', where people come in and present a scripted tableau based on a television series, film or book, is headed for Metonym 2018. Metonym, the intra-collegiate literature fest hosted by the Literary Society of the Department of English, was inaugurated on Thursday at SJC... More+

Economics is precise because of Maths, says Prof John Binze

"Maths is precise, so precision is very much used in economics," said John Binze, Associate Professor of Mathematics. Speaking at the inauguration of the Economics Forum on Tuesday at SJC, he added that Maths started being used more extensively for Economics with the advent of Game Theory in the 1940s... More+

SJC faculty attend global Jesuit assembly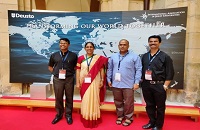 With an objective to improve the quality of education, faculty members from SJC participated in the International Association of Jesuit Universities (IAJU)... More+

Tibetans celebrate Dalai Lama's birthday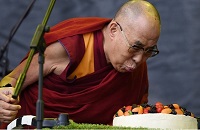 The Tibetan community at SJC observed the 83rd birthday of Tenzin Gyatso, the 14th Dalai Lama, on Wednesday. The Tibetan Society at the college performed their traditional dance and songs to commemorate this special day. The celebrations included cultural and entertainment performances... More+

REPORT ON PARENT'S ORIENTATION PROGRAMME - 2018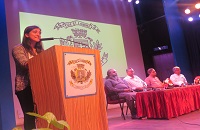 Parent's orientation is organized every year by the Parent's Council of St. Joseph's College (Autonomous), headed by Dr. Ronald Mascarenhas to welcome aboard the parents and guardians of newly joined students. The enthusiastic participation of parents every year is the main driving force behind this event... More+

'Biomass use to double ryots' income'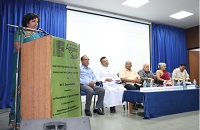 The key to double the income of farmers is the utilisation of biomass, said Padma Vibhushan Dr MS Swaminathan on Monday. The Father of Indian Green Revolution was speaking at the First Foundation for Agrarian Studies (FAS) Annual Public Lecture on "Science and the Future of Agriculture" at St. Joseph's College... More+

SJC Student Council head speaks about her victory


Aafreen Fathima Mody on Monday spoke to The Beacon about her election as the SJC Student Council President. Here are excerpts from the interview:... More+

META Schools starts 'Write Illumeric' at SJC

META launched "Write Illumeric," the latest addition to META Schools at SJC, whose fourth edition was organised from July 6 to 7, 2018. META, an annual festival of literature was conducted by the Department of English for high-school students. "We had 400 students from 20 schools across Bangalore that participated in the fest... More+

Aafreen, Ankita head SJC Student Council


Aafreen Fathima Mody was elected President, Ankita Hansda Vice President, Akel Varghese Secretary and B Shreyas Padmanabha Sharma Treasurer for the year 2018-19 at the Student Council Elections of St Joseph's College on Friday... More+

Why not NOTA?

The SJC election this year was marred by 'NOTA' (None Of The Above) stickers pasted as a form of dissent to the polls, which do not have the option. NOTA is an option given to voters during general elections to indicate that none of the candidates in the fray is their choice... More+

Election candidates had their voice heard

Bridging the student-management gap was the primary campaign call of the 14 candidates ahead of the Student Council Elections. They made this appeal at the college quadrangle on Thursday. Aafreen Fatima Mody, in her speech said the motivation for her to contest in the elections was to facilitate better communication with the management to resolve issues... More+

Prez, VP candidates talk about plans


The Student Council Election for the year 2018-19 is on in full swing at SJC. The process that began on June 27 will end with the announcement of results on 6 July 2018. The Beacon spoke with contenders for the posts of President and Vice President and learnt the planks they were fighting the poll on. Aafreen Fatima Mody (III BSc), Nitin R (III BVC) and Mark Menezes (III BSc) are competing for President. More+

SJC choir to launch a musical

The college choir plans to launch a full-length musical this year. According to Silver Malani, Choir Conductor, this will be an in-house production where the musicians, dancers and artistes will be students of the college. The SJC student choir – the city's only student-led choir – is now 130-strong after the recent auditions. New students chosen from three days of competitive auditioning were placed into the four choral group: Tenor, Soprano, Alto and Bass... More+

SJC skywalk project gets underway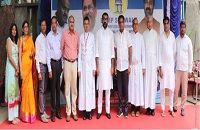 Over 6,000 students and staff are expected to benefit from the skywalk to be constructed to link the UG and PG campuses of SJC. The ground-breaking ceremony marking the beginning of the construction of the skywalk was presided over by MLA, Shanti Nagar Constituency, N.A Harris. Principal, Fr. Victor Lobo and many other officials from the BBMP... More+

NOTA vandalism hits SJC student elections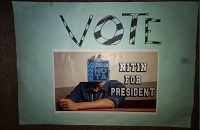 The Student Council elections at SJC for 2018-19 was marred by vandalism, with posters of all the candidates participating in the polls defaced on late Wednesday evening with stickers that read NOTA (None Of The Above)... More+

Josephites donate blood for government hospitals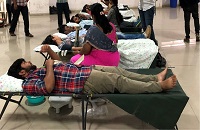 St. Joseph's College conducted a blood donation camp on Thursday, expecting to collect 400 units of blood to be given to the major government hospitals in the city. "I have been donating blood for two years now. Some people discourage me from giving blood. But at the end of the day its my wish," said Rakshit M, a blood donor from the college... More+

TV journalist shares her wisdom


The Department of Mass Communication and Journalism organised a work¬shop by Deepa Balakrishnan on writing for TV news and news anchoring on Thursday, June 21, 2018... More+

SJC outreach programme helps the discriminated reach out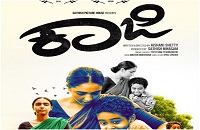 Where can a college trip lead you? For St Joseph College Autonomous alumnus Aishani Shetty, it was the award podium at multiple contests. And all because she decided to vent her ire over the caste discrimination she saw at a college-organised field trip... More+

College takes a stand for health on World Yoga Day


On June 21, the Department of Psychology and Counselling and Depart¬ment of Social Work organ¬ised the yoga session for stu¬dents of SJC. The instructor for the ses¬sion was Nikhil Joseph, who is a passionate yoga trainer. He has been practicing yoga from a very young age who volunteers to take session... More+

Placements 2018 signal better chances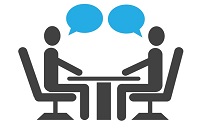 Undergraduate and postgraduate placements have taken a serious turn this year at St. Joseph's College. Official placements will start from July 2018 and will continue till March 2019. The placement center in the college assures a better service this year. Ten new companies have marked their presence for placements.... More+

Documentary on women rebellion screened at SJC

'Ek Inquilab Aur Aaya', a documentary by Uma Chakravarti based on the orthodox Muslim community at the Farangi Mahal in Lucknow, is about Sughra and Khadija, who overcome tremendous difficulties. The main character, Sughra Fatima, and her niece, Khadija Ansari, were part of major events like the Khilafat Movement in 1920 and the 1947 Partition of India... More+

New students enter college with hopes of triumph

With the beginning of the new academic year, freshers look forward to a new start at St Joseph's College (SJC). Gone are the days when the first academic day of college for them began with the fear of being ragged. To break the ice, senior students throughout the college are taking the initiative to welcome the freshers and make them feel comfortable... More+

St Joseph's College participates in the Commonwealth deliberations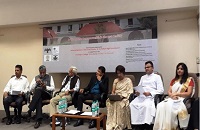 St Joseph's College Autonomous faculty, along with Principal, participated in an interaction on "Commonwealth and India: The Road Ahead" on 9 April, at National Institute of Advanced Studies (NIAS), Bengaluru... More+

TRAINING SESSION ON PLAGIARIM CHECK APPLICATION URKUND


10 April. The faculty of St Joseph's College Autonomous attended a training session on plagiarism check application Urkund, here on Tuesday... More+

WORKSHOP ON WRITING RESEARCH PROPOSALS


Research Centre, St Joseph's College organised three workshops on Writing Research Proposals for teaching faculty of the College, here on Tuesday (10 April)... More+

"APPLICATION OF MACHINE LEARNING ON LARGE DATASETS" : Organised By The department of Big Data Analytics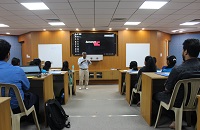 The department of Big Data Analytics of St. Joseph's College conducted a one day workshop on 1 March, 2018 on "Application of Machine Learning on Large Datasets". There was a participation of 80 members(students, faculty and research scholars) with 56 of them being from other colleges (10 different colleges)... More+

Transparency in Image Processing with remarks on Data Analysis: A guest lecture by Dr. Steven L Tanimoto


A guest lecture was delivered to the Big Data Analytics students on 9th March 2018 by Prof. Steven Tanimoto of Washington University. He addressed the students on Transparency in Image Processing with remarks on Data Analysis... More+

SJC's versatile 'Sheroes' make it big


International women's day is a global day celebrating the social, economic, cultural and political achievements of women. It has been observed since early 1900's – a time of great expansion and turbulence in the industrialized world saw booming population growth and the rise of radical ideologies... More+

SJC felicitates volunteers and achievers


SJC felicitated the volunteers and achievers on March 2 which was marked as the Thanksgiving Day in college. Vineeth Vincent, India's biggest beatboxer was the Chief Guest for the thanks giving day... More+

Visages 18 unveiled with a social mix this year


Visages 2018, an annual inter-collegiate National festival held by the Student Council of SJC was inaugurated in the campus on Monday. The inaugural ceremony was precided by Fr. Brian Pereira SJ, Rector of SJC in the presence of Dr. Fr. Victor Lobo SJ, Principal of SJC and various dignitaries from the college... More+

Young entrepreneurs at SJC felicitated

Two students of St. Joseph's college got their entrepreneurial ideas selected in the 'Best Entrepreneurial Ideas' organise at SJC. The University of Washington, USA in collaboration with St. Joseph's College organised the event... More+

'Bhoomi', 'Push Cart' & 'Tremors' bags top awards: RNFF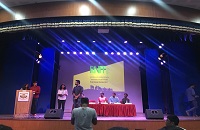 The second edition of the Rushes National Film Festival 2018 (RNFF) ended with much enthusiasm and energy as it showcased 27 short films from across the country. Out of these films, three were animated films... More+

A. Sastry motivates the aspiring film makers at SJC


The edition of Rushes National Film Festival concluded with the screening of the movie Kahi, followed by a discussion with Arvind Sastry, writer, director and editor of the movie. Arvind spoke to the students about how he made this movie and inspired them to fulfil their dreams... More+

'Kahi' capturing hearts at SJC


'Kahi', a film by independent filmmaker, Arvind Sastry was screened in the auditorium followed by a discussion with the filmmaker on Thursday. Unlike other films, 'Kahi' is a fresh take on aspects that reflect the present generation... More+

RNFF day 3 ends on a thought provoking note

The Rushes Film Festival 2018 on day 3 brought the two day journey of short films to an end. The two days of short film screening were fruitful and entertaining as films of varied languages were screened, evoking thought, discussion and reflection. The late afternoon session's saw the first short film, "Kandh de Paar", a period film that was set in the midst of the 1984 Sikh genocide in Panjab... More+ Arvind Sastry inspires students of SJC


With concurrence this year's theme 'Indie and Resource Film making', a session on 'Independent Film making' was conducted by Arvind Sastry on Wednesday. Best known for this film 'Kahi', in which he played the roles of the writer, director and editor, Arvind Sastry... More+

Day 2 of RNFF starts with a bang!

After the varied themes seen in the interesting collection of movies screened on Day 1 of the Rushes National Film Festival (RNFF), Day 2 returns with an even more promising array of movies... More+ Loneliness,corruption & ethics exploded at Rushes Film Festival

In a span of 40 minutes, we saw various Indian short films that depict the indie genre. Indie genre covers very niche and rare aspects of the society that usually has very less audience. On the second day of Rushes, a short film by Balaji Jayaraman called '100' was screened with a total duration of 17 minutes... More+ Music director, Anoop Seelin shares the inside story of song composition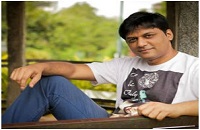 Anoop Seelin speaks about the challenges faced by a music director and addressed the audience about the importance of background music in films.He gave the talk at Xavier's Hall during the afternoon session of Rushes National Film Festival... More+

Failure of short films decoded at RNFF 2018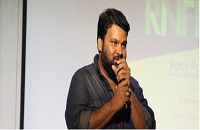 Lack of interest in real life stories is seen as the major reason for failure of short films nationwide says script writer and director Rohit Padaki during a workshop on 'Script Writing' at Rushes National Film Festival 2018 (RNFF)... More+

Russian film talks about the friendship and brotherhood

At the the afternoon session of Day 2 of the Rushes National Film Festival (RNFF), short film 'Going AWOL' that revolves around brotherhood and tests of friendship was screened at St. Joseph's college... More+ SJC celebrates Institution Day; honours teachers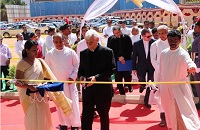 The Bangalore Jesuit Educational Society (BJES) celebrated it's Institution Day coinciding with the visit of Rev. Fr. Arturo Sosa Abascal SJ, Superior General of the Society of Jesus. Many delegates like Rev. Fr. Lisbert D'Souza, SJ, Rev. Fr. Victor Assoud, SJ and Rev. Fr. Vernon D'Cunha, SJ graced the occasion with their presence... More+

Rushes National Film Fest is back with a bang!


The second edition of the Rushes National Film Festival (RNFF) sees a pool of talented, independent film makers, telling their stories and inspiring budding filmmakers... More+

RNFF sees a variety of themes and issues


This year's Rushes National Film Festival saw independent filmmakers around the world who showcased their proud films on the screens of St. Joseph College. These movies dealt with an array of interesting issues such as dealing with sexuality in a rigid Indian society, the compli-cated relationship between children and parents,... More+

Short films capture the reality of life at RNFF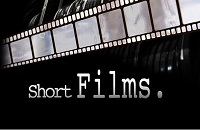 The Rushes National Film Festival kicked off with a lot of enthusiasm on Tuesday. These screenings aren't just brightly colored bottoms that one wears with matching knee socks. At this film festival, short films from across the country was the highlight. Outside of film festivals and awards season voting, short films are rarely seen by the general public here in India... More+

Fragmented distribution to take over traditional concept: B.S. Srinivas


The fragmented distribution of film slowly takes over the traditional concept of film distribution in India says B.S Srinivas, Director at Purple Arrow Films and Film Trade consultant during the talk session at Rushes National Film Festival 2018... More+

Independent filmmakers no longer crippled

Encouragement from rental and production houses has helped make independent filmmaking an easier process than it was in the past. "There are a lot of production houses encouraging independent filmmaking, 20-30 years ago it was a different scenario. Filmmaking was a difficult process then, the process has now got easier... More+

Sexually exploited women honoured


Every year a group of women stand in solidarity against the horror that took place in Kunan and Poshpora, in the district of Kupwara on the night of the 23rd of February, 1991. In remembrance of the mass rape and murders that took place on this day it is also known as Kashmiri Women's Resistance Day... More+

MANGA: debut Comic Con Fest by B.VoC


A single-day fest "MANGA'', based on Japanese conventional style of comics and the reason why ''MANGA" is related to the comic con event, is to look into different genre of art. The Department of Vocational Studies, Association of Arts and Visual communication... More+

Sharp minds of the city compete at 'AD INFINITUM'

The Mathematics Association of St. Joseph's college, Abacus inaugurated the 2nd edition of their annual inter – collegiate mathematics fest 'AD INFINITUM' today. Fr. Melwyn D'Cunha, Vice Principal (PG) inaugurated the event and Dr. Stephen Titus, Head of the Mathematics Department addressed the gathering... More+

Visages '18


VISAGES '18 is an Annual Inter-collegiate National Level Fest hosted by the Student council, one of it's kind, characterized... More+

Piracy: It's complicated, like love!


Can art which is so fluid in nature actually belong to someone? ParomitaVohra tries to answer this in her 'Partners in crime'. The movie Partners in Crime explores this question by taking us through cosmopolitan cities where piracy is rampant and through niche communities who feel betrayed by monopolistic capitalism... More+

Mediacon 2018: Breaking trans stereotypes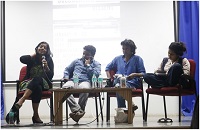 Shedding new light on the oppressions faced by the third gender in the film industries though documentaries at Medicon 2018... More+

Waghmare's battle: Koregaon and beyond


The Documentary named 'The Battle of Koregaon', dedicated to Rohith Vemula was screened in the second day of the Medicon 2018... More+

'Masculine idea of realism'

"Realism is not real! It's not truthful! It'sartistic justlike any other aesthetic that you create.Everything is make-believe. They are all adulterated by your desire to say something," declares ParomitaVohra, a filmmaker and founder of Parodevi Pictures... More+

SJC brings together Bengaluru to save water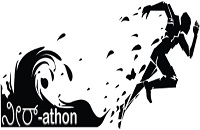 As the Sunday dawn broke, the campus of SJC witnessed a crowd, all pumped up for Neer-athon, the 10K marathon. Neerathon was a combination of a walkathon and a run, a 5 km walk to the Cubbon Park and a 5 km run inside it. The aim was to spread awareness about the need to conserve water and promote it given the fact that the planet holds only 2.5 to 2.7% of fresh drinking water... More+

MediaCon'18 to 'Document' dissent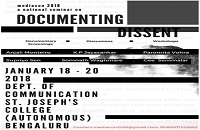 Following the up rise of intolerance and dissent being silenced in extremely violent ways about the country, the Post praduate students of the Mass Communication Department at St. Josephs College are organizing a rigorous national symposium – MediaCon'18 as an academic response... More+

Women-centric film garners light at SJC


Fireflies', a short film presented by Samaj Pragati Sahayog and the Films Division of India was screened at the St. Joseph's College Auditorium on Tuesday. The film portraying the women's social movement in Manipur is directed by Johnson Rajkumar, Head of the Department of Communication... More+

ULF back with internships


Udhyam Learning Foundation (ULF), a non-profit organisation based in Bangalore conducted its second recruit in the campus on Tuesday. The hiring was aimed to provide students with an opportunity to give back to the society through a summer internship with the organisation... More+

META'18 focuses on dialect

This year META kicks off featuring work done by students of the English Department. This year META with 'Podium' plans to journey into the local, into various languages that have their own worlds in themselves. Podium this year also features an open session on 23rd to 25th of January for students from other streams... More+

Commerce International Conference

The Department of Commerce of St. Joseph's College (Autonomous) in collaboration with SUNWAY COLLEGE (VU PROGRAMMES), Malaysia and ISDC is organizing A Two day International Conference on "Scope of Emerging Business Dimensions and Sustainable Development"... More+

Election Commission meets SJC Students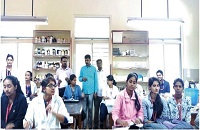 Election Commission visited St. Joseph's College on 8 January in order to create awareness among students about the upcoming Assembly Election in May 2018 and to issue Voter's identity cards for students above 18 years... More+

Josephite wins Best Young Scientist Award in Maths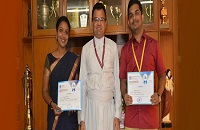 Sebastian Thomas, student of St. Joseph's college - Bangalore, wins grand awards from an expert panel of 10 members at the Internation¬al Science Conference for his groundbreaking research in the field of mathematics... More+

Dr. Fr. Ambrose Pinto: An indomitable spirit


Dr. Fr. Ambrose Pinto, an eminent intellectual, activist and beloved guide to hundreds of students was born in Bajpe, the suburbs of Mangalore on November 23rd, 1950. He was a Jesuit scholastic who did his scholar studies at St. Aloysius, Mangalore. More+

Patron of the downtrodden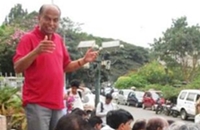 Dr. Fr. Ambrose Pinto SJ was a writer, thinker, activist intellectual known among all those who work for Human rights. Principal Fr. Victor Lobo, expressed his heartfelt condolences, "We were good friends and used to have long conversations. More+

A great loss for the SJC family

Dr. Fr Ambrose Pinto was closely associated with the St. Joseph's institutions. He was the Principal of St Joseph's College from 2003 to 2011, before which he was the Principal at St. Joseph's Evening College, Bangalore and Director of Indian Social Institute, New Delhi. More+

Farewell to a great guide

Dr. Fr. Ambrose Pinto played an important role in shaping the lives of his students. He was not just a good administrator but a very influential teacher too. His strong sense of political consciousness inspired many of his students. He was socially very active and he lived up to the term. It was not passive spectatorship. He always fought for social equality and social justice. More+

Collegues bid adieu to Dr. Fr. Ambrose Pinto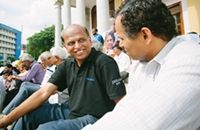 Dr. Fr. Ambrose left behind a lot of memories among his near and dear ones. Some of the professors shared their memories with him. Byatha Jagadeesh, a faculty and a prominent lawyer, "I first met him in Delhi, when he was part of the Narmada movement. I had known him as only a social activist in the beginning. More+

Fighter for justice and rights

Dr. Fr. Ambrose Pinto has always stood for the rights of Dalits and downtrodden. His death is a great loss not only for the Jesuits but also the country. He was an academic activist and was associated with civil society movements. More+

Campus flashback: 2017 at a glance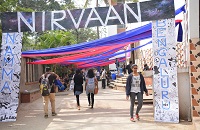 Nirvaan 2017 kick starts at SJC - a national level intercollegiate cultural fest. State Level Seminar on Research in Business The state level seminar on Research in Business was organised by the Department of Commerce of St. Joseph's College (Autonomous)... More+

Alert! Intl. conference at SJC


School of Social Work, University of North Carolina, Wilmington in collaboration with the Department of Social Work, St. Joseph's College, Bangalore will be conducting international conference on the topic- Implication of Social Work Practice in the Glocal World... More+

SJC ushers Christmas Humanitas '17

St. Joseph's to expe¬rience a spectrum of vocal mel¬odies at 'Humanitas 2017' this Saturday, December 16, at 3 pm. This year the event goes by the theme 'Choral kindness'. The harmonious set line up for the evening celebrations include Serenata Chorale,... More+

AICUF celebrates live crib at SJC


All India Catholic University Federation (AICUF) conducted a Food Fest and a live crib at the quadrangle for the under graduate students on Tuesday. Josephites doing their under graduation organized Food Fest and Humanitas 2017. The Food fest included Grilled corner, Hindi Parishad stall and Christmas fayre... More+

SJC scales DKD2 again after ten years


Nimish Bharadwaj, III B.com, was one of two students selected by the Karnataka Goa Directorate of the NCC to go to the Draupati Ka Danda II (DKD2) for a mountaineering course representing Karnataka and St Joseph's College. "The Base camp was at 12,500fts at Machadar and the height gain we did was 15,800fts,"... More+

SJC visits varsities to learn from them


SJC is preparing itself for the University status by learning from prominent universities across the country. "The management has taken the university status very seriously and has formed various committees like the advisory board... More+

College students from Goa come visit SJC campus


A group of 23 students and 3 faculty members from Parvatibai Chowgule College of Arts and Science, South Goa visited St. Josephs College on Friday. On interacting with the departments of Social Work, English, Economics and Big Data in order to enhance... More+

Bangalore Traffic Police honoured at SJC


The Bangalore Traffic Police were honored by the Children's Movement for Civic Awareness (CMCA), a non-profit organization working with students, at St. Josephs College. Over 2000 students from various schools across the city partook in the appreciation of over 100... More+

No sports ground, yet spirits soar high at SJC

The absence of sports grounds for the students of SJC has no doubt hindered their practice sessions. However, a multi-purpose sports complex which is currently under construction will soon resolve this issue. As the institute plans on becoming a university, there is a need for more buildings. The ongoing construction...
More+

SJC becomes first college to go the green way


St Joseph College is striving to make students understand the value of solar energy by installing solar panels at the Arts and Science blocks and becoming the first ever institution in South India to do the same. The College received a Power award last month from Chief Minister Siddaramaiah... More+

College gears up for placements

With the commencement of the even semester, SJC is all set to bring in more placements this year. The college has planned on initiating the placement process from November and stretch the drive till March. The College is providing off campus placements for all the courses, with an addition of B.Com in this year's list. Disneyland... More+

Mr Rajesh Natarajan visited St Joseph's College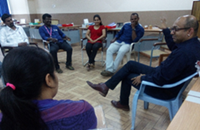 Mr Rajesh Natarajan, faculty at the Alber School of Management and Economics, Seattle University, visited St Joseph's College. Mr Rajesh Natarajan, a regular employee at Microsoft in Seattle, Washington, is a visiting faculty at Seattle University, with which St Joseph's College Autonomous works closely.
More+

NAAC team begins assessment of SJCs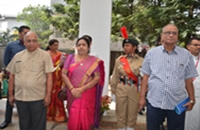 A three-member National Assessment and Accreditation Council (NAAC) peer team consisting of Dr. P. Prakash, Vice-chancellor of SRM University, Dr. Mrs. Dhulasi Vardharajan, from the School of Economics, Madurai Kamaraj University, Madurai, and Prof. M D P Rao, former principal...
More+

Pratibha 2017 inaugurated


Kannada actor Vaishali Deepak on Monday urged the students to awaken and protest against the injustice in society, adding that a failure to do so would lead to doomsday. She was inaugurating Pratibha 2017, the annual intra-college festival of St. Joseph's College
More+

Danish Sait in SJC courtesy Kannada Sangha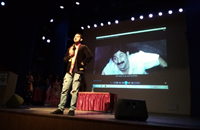 The Kannada Sangha of St. Josephs' College pulled off a spectacular event by bringing in radio sensation and newly-minted movie star Danish Sait as Chief Guest to distribute the prizes for the winners of the Kannada Sanchalana
More+

SJC students back bone marrow donor drive

More than a hundred students registered to be included as bone marrow donors at the St Joseph's College on Friday. The effort was organized by the National Social Service (NSS). The Bangalore Medical College Development Trust (BMCDT) in association with the Infosys Foundation started the Bone Marrow Registration
More+

SJC gears up for NAAC team's visit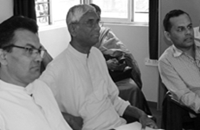 St Joseph's College has been advised to both highlight and boost its research activities if it hopes to rise in the rankings of the National Assessment and Accreditation Council (NAAC)whose review team is expected in the college next week.
More+

11 colleges in Datagram fest

Learning and fun came hand in hand at the intra-collegiate fest Datagram v2 organised by the Department of Big Data Analytics at the St Joseph's College today. Eleven different colleges participated in it. The department scheduled various events throughout the day such as Mad Ads, Dumb Charades, Treasure Hunt, Quiz, JAM
More+

Apply for electives on Nov 4, students told

Second year undergrad students of the 2015-2018 batch can register for electives of their choice as per the Choice Based Credit System (CBCS) on November 4, between 10 to 11 AM. The electives can be selected online and will be allotted on a 'first come, first served" basis. The students can login to the college website at sjcblr.co.in
More+

GST a boon for big and small firms


The Goods and Service Taxes (GST) regime was given a thumbs up at a two-day seminar-workshop at St Joseph's College as a very self-reliant law that allows any business firm, big or small, to do their own taxation, according
More+

Warning against accepting warped histories

American school children are being fed a steady diet of distorted history and this has to do with governments of countries increasingly seeking to propagate revised histories, according to Dr. Cheriyan Alexander. In a special lecture on Monday at St Joseph's College, he discussed the practice of revising history by the rightwing administration
More+

Sanchalana festival to uphold Kannada

The Kannada Sangha of St Joseph's College on Thursday launched it's first-ever intra-collegiate festival - 'Sanchalana - the movement'. The festival takes place on Thursday and Friday and is a fete of Kannada literature, art and music.
More+

SJC to felicitate NET graduates

St. Joseph's College will honour 18 students who have cleared CSIR UGC NET, CBSE UGC NET, KSET and GATE exams on September 1. "On an average, at least 2 students from each department have qualified for various kinds of tests.
More+

Christites sweep Economics festival!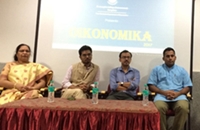 Students from Christ University secured the overall championship of the Oikonomika 2017, bagging 37 points overall in the 5 events held. It was a clear victory for the Christites and Mount Carmel College were runners up. Oikonomika
More+

Youth urged to fight gender violence

Gender-based violence should be prevented at the college level and students must take initiative to end gender violence, urged panelists at discussion was organized at St. Joseph's College on Tuesday. According to a survey conducted by Ipsos Global Trends 2017
More+

Mixed responses to GO

An atmosphere of mystery and thrill took over as Josephites watched the public screening of the Season 7 finale of the Game of Thrones TV series on Monday evening, Graphic Inc. in collaboration with the Rushes film club of St Joseph's College
More+

Exodus celebrates God's love


For the second time in a row, students of Kristu Jayanti College secured the overall championship of the 30th edition of Exodus, bagging 13 prizes out of the 21 events held. The 'Jayantians' gave a tough competition to participants
More+

Workshop on Happy Parenting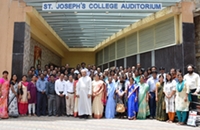 A one day workshop on 'Happy Parenting' was organised by the Parents' Council on Saturday, 19th August, 2017 in the college. The programme started with a Prayer Song by the students of BSW followed by the inaugural address given by the Vice Principal Administration and Registrar Rev. Fr. Clarence D'souza SJ.
More+

Exodus Gospel festival on August 26, 27

St Joseph's College is getting ready for yet another festival – the 30th edition of the annual inter-Collegiate Gospel fest Exodus – close on the heels of the just-concluded Allura festival. Exodus has as its theme "Acceptance" and will be held on August 26 and 27. It is being organised by the Christian Student Association (CSA) of SJC. More+

Manipur CM sidesteps AFSPA issue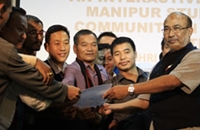 BJP Chief Minister of Manipur Biren Singh on Tuesday fended off searching questions about issues like the continued imposition of the Armed Forces Special Powers Act (AFSPA) in the state. Speaking to the Manipuri Diaspora at St. Joseph's College More+

SJC workshop crafts cinematographers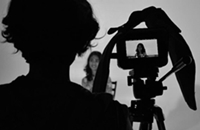 Second year BVOC film students have an opportunity to direct their own short films at an ongoing week-long cinematography workshop. They are being given industry-level training by Ravindra Satvik, an established More+

Teach for India seeks recruits in SJC

Teach for India, a non-profit organisation, conducted a call for students of St.Joseph's College to joint its fellowship programme on Tuesday. This programme provides an opportunity for students to pick up leadership skills, for serving the poor children in the varied areas of subject specialisation. Ashmi, a Fellowship Recruiter More+

Role of news anchors who yell questioned


A news anchor should not be the star but the medium in the discourse of news given the trend of news anchors yelling at guest panelists to create a dramatic prime time segment, observed Maya Sharma, Resident Editor of NDTV. More+

Christ University is overall champion at Allura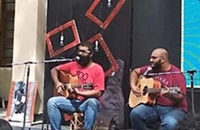 Christ University swept the competitive events to become overall champions at the Allura 2017 intra-collegiate festival at the St Joseph's College that concluded on Saturday last. The heavy rain couldn't wash away the spirit of this fest More+

Allura 2017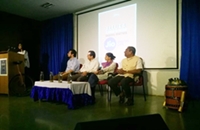 "Students must learn to use art and their devices to construct images to tell what they want to tell," according to Ekta Mittal, co-founder of Maraa, a City-based media art collective. She was a guest of honour at the launch of the two-day Allura 2017 More+

SJC drive to enroll student voters

St Joseph's College students can now apply on campus for their voter ID cards that will make them eligible to vote in the upcoming State assembly elections in 2018 and the national elections in 2019 to the Lok Sabha. The Public Relations Office (PRO) More+

Allura fires up the spirit of competition

Fifteen different colleges, including one each from Chennai and Mangalore, participated on Friday in a number of competitive events at Allura 2017 and overall there were 206 student participants on the first day of the two-day festival. More+

PGDHRM course launched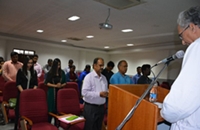 St Joseph's College launched its first-ever Post Graduate Diploma Human Resource Management Course (PGDHRM) on Wednesday evening. "The course is being held for the first time (2017-18) and is offered by the Department of Commerce," More+

Simulating the UN processes at SJC

Students of St. Joseph's College had an opportunity on Thursday to be part of a simulation of the United Nations and its functioning. The Model United Nation Society held a conference for students to perceive how discussions are held in United Nations More+

'Genderlogue' to sensitise men on equality


Genderlogue, a conference on gender issues organised at the St Joseph's College on Saturday, broached the idea of 'substantive equality' and for men to be sensitised towards gender issues and empowerment of women. Co-organised by Women Power Connect (WPC), Friedrich-Ebert-Stiftung (FES) More+

Green signal for Allura fest on Aug 18-19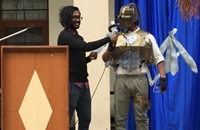 An art installation referring to the atomic bombing of Hiroshima and a Steampunk robot prancing around were the highlights of the 5th edition of the Allura festival which was inaugurated at St Joseph's College on Saturday. Allura is organized by students of the Bachelor of Visual Communication (BVC) More+

Snapshop at Allura on August 19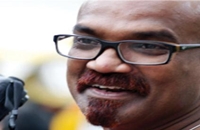 Looking to advance your beginner photography skills to that of a professional? You can do it at 'Allura' 2017. A photography workshop will be conducted at St Joseph's College during the Allura festival on August 19 More+

Fight to end bias, urges Fr Lobo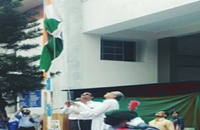 On the occasion of the 70th Independence Day, the faculty and students of St Joseph's College were motivated by Rev Fr Principal Victor Lobo to face the great challenge ahead of freeing India from communal disturbances, intolerance More+

Call to strengthen Indo-US strategic partnership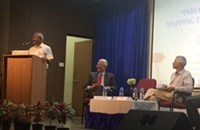 To understand the role of a strategic partnership between India and the US, a panel discussion was organised at St Joseph's College on Thursday. The panelists for the discussion were Ambassador P S Raghavan, Lt Gen. Prakash Menon and Prof. Narendra Pani while it was chaired by Prof. M J Vinod. More+

Global Incubation Hub for students launched in SJC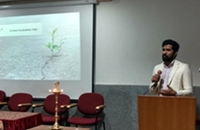 St Joseph's College on Thursday inaugurated a Global Incubation Hub to promote young entrepreneurs and start-ups among its students. "Business incubation is a unique and highly flexible combination of business development process More+

Thousands take part in 'March for Science' in city


Hundreds of scientists, professors, school and college students and others, concerned over the rising anti-science and superstitious trends emerging in the country, joined the India March for Science in the City on Wednesday. More+

Metonym enters second day

The second day of the Metonym festival organised on Wednesday by the Department of English saw events like Impromptu and Poetry Slam. Dr Arul Mani, Professor and one of the organisers, said, "It is a literary event that provides a platform for the student's abilities More+

Signature campaign for Science March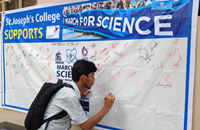 The Department of Social Work at St Joseph's College is offering with a certificate course in the dance form Bharatanatyam. It is a 3-credit course spanning 90 hours. The fee structure More+

Meta restarts with new events

The third edition of 'Metonym' started on Tuesday with three events of Fanfiction, Bollygood and Illustration at St Joseph's College. "The fest got a break due to other events in the college but now we are back with several events from today onwards. The valedictory will be on Friday More+

Ramapo students in tete-a-tete on democracy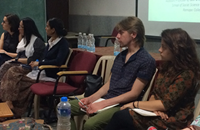 Students of St Joseph's College on Tuesday got a chance to discuss the 'faces' of democracy with six students from Ramapo College, New Jersey, USA. The main point of the conversation was to understand the framework and practice of democracy in India and the USA and how they shape ideologies. More+

SJC to offer certificate course in Bharatanatyam


The Department of Social Work at St Joseph's College is offering with a certificate course in the dance form Bharatanatyam. It is a 3-credit course spanning 90 hours. The fee structure More+

SJC offers 3 courses in film-making

The Department of Communication is offering three specialised certification courses called 'The SJC FastTrack' for those who are passionate and creative about film-making from August 15. 'The SJC FastTrack' course is open More+

Now, an app for aspiring urban gardeners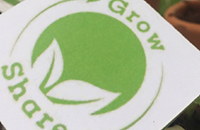 The Grow2Share app is bringing communities together in the City even as it is used to encourage urban gardeners to be self-sufficient and self-efficient. More+

Two new blocks inaugurated at SJC


St Joseph's College marked a historical moment with the inauguration of two new blocks - Aruppe Block and Nelapathy Block - in the undergraduate and postgraduate campuses on saturday . More+

Your head is older than your feet: Anderson


Discussing key aspects of Einstein's theory of relativity and exploring the extremes of physics were some of the leading points of the lecture by Prof. Nils Anderson, professor of Applied... More+

Ignatian Week to end with Holy Mass today


The Ignatian Week will conclude on July 28 (Friday), with a Holy Mass in the St. Joseph's College Auditorium for all the Catholic teachers and students. Although St Ignatius' Day falls... More+

Ignatian Week sees more contests

The second day of the Ignatian Week organised by the AICUF at St Joseph's College saw more intra-collegiate events and contests like the Pencil sketching, Rangoli, and Solo Singing. The events took place at the Staff Seminar Hall, Hostel Block (UG) and at the De Nobli Hall. More+

Call to help autistic kids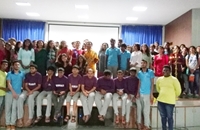 With the increase in the spread of Autism Spectrum Disorder (ASD) amongst children, Assisted Living for Autistic Adults (ALFAA) has called for acceptance of autistic children as "normal". "Autism is about the transfer... More+

AICUF launches Ignatian Week in SJC


The All-India Catholic University Federation launched the Ignatian Week in St Joseph's College on Monday with a series of events and contests. The inauguration ceremony was presided over by Fr Principal Victor Lobo... More+

No real need for official flag, says K'taka politicos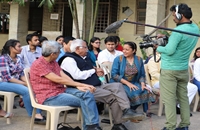 Cutting across party lines, several participants in a discussion on the necessity and meaning of the Karnataka flag in terms of identity stated that Karnataka has a cultural flag and does not need a political flag. More+

SJC student wins taekwondo gold medal in S. Korea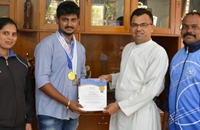 Prajwal Bhoopal, a student of III B.Com from St Joseph's College (Autonomous) bagged the second place in black belt (male 17-19 years category) at the Chuncheon Korea Open tournament in taekwondo in South Korea. More+

A Report on Parents' Council Meet


After successfully organising the orientation programme for parents of students admitted to the first year UG and PG courses in June, the Parents' Council conducted the Parents' Council Meet on 14th July 2017 at 5 pm in the De Nobili Hall of the college auditorium. Ms Poonam Ahuja More+

Congratulations


Prajwal Bhoopal of 16Bcom54044 has won the 2nd place in the black belt (M 17-19yrs) "CHUNCHEON KOREA OPEN International Taekwondo Championship 2017" held in Chuncheon, Republic of Korea from 2 -7July 2017 and was awarded with outstanding achievement certificates. More+

Learn from the bacteria, says Prof Nayar


Post graduate students of the Department of Microbiology were urged on Monday by an expert to discover the world of microbes and educate the world of medicine about them. Dr Ravi C. Nayar, Consultant Otolaryngologist More+

META Schools festival winds up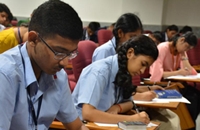 The two-day Meta Schools Fest held in St Joseph's College came to a close on Saturday last with students participating in the Spelling Bee and Poetry Slam. The students competed on the basis of seniors and juniors. More+

Use biofertilisers to save soil, farmers advised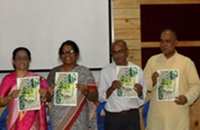 A strong warning has been sent out about excessive use of fertilisers that deplete soils along with a call to use biofertilisers as a substitute. Dr. D Anusuya, retired Botany Professor, Bangalore University... More+

Lead, be led or get lost: Sahay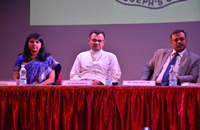 There are three traits of life and these are 'Lead, Be Led or Get Lost' and the student has to choose the trait that will help him get ahead, according to Sanjay Sahay, Additional Director General of Police, Public Grievance and Human Rights Cell. More+

Meta Schools fest launched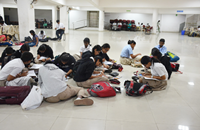 Five schools from the City participated in the Meta Schools festival organised by the Department of English in St. Joseph's College. Meta Schools is the first event out of four events planned under the banner of Meta by the department this year.... More+

NSS plans rural camp

The National Service Scheme unit in St Joseph's College has planned a slew of social activities for 2017-18 from rural camps and food for the needy camps to celebrating human rights. NSS unit 1 was inaugurated by Vice Principal of the PG Block, Fr Melwyn D'Cunha and NSS program officer, Prof. Selwyn Paul J, Department of Computer Science on Thursday. More+

Youth urged to follow liberal side of religions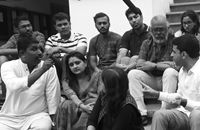 Youth should respect and take the liberal side of their religions to avoid fundamentalism and extremism which leads to communal violence. This was the consensus of a discussion in St Joseph's College on Thursday moderated by Maya Sharma ... More+

JRF collaborates with Seattle Uni

The Josephite Research Forum (JRF) is currently in collaboration with Seattle University and a presentation of aspects of the tie-up kickstarted the first JRF meeting for academic year 2017. JRF as an inter-disciplinary platform that organises meetings, debates, and research presentations for students. More+

Faculty use Zoom for interactive learning


Zoom, an app which allows for interaction between teachers, was introduced to select members ofthe faculty from the science departments at SJC on Wednesday. Dr Susan Mary Philip, Department of Biotechnology, and her colleagues interacted... More+

SJC aided staff protest 7th pay panel scales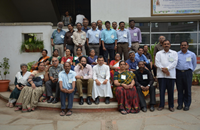 Demanding a more democratic process in finalizing the Education Policy and seeking upward revision of the 7th Pay Commission scales, the aided teachers of St Joseph's College who are members of All India Federation of University & College Teachers' Organizations (AIFCUTO) united for a token protest in the college. More+

First-ever inter-collegiate Ignatian Week in SJC

The All India Catholic University Federation (AICUF) in St Joseph's College, Bangalore, has scheduled the first inter-collegiate Ignatian Week from July 24 to 28 this year. According to Prof Amita Priyadarshini, advisor to AICUF, "The upcoming event in the campus is Ignatian Week in order to talk more about Ignatius Loyola, the founder of the Jesuit order." More+

Students welcome GST regime


One of the benefits of GST is the merging of a huge number of central and state taxes into a unified tax system that will mitigate the cascading tax system which will in turn encourage inter-state trade and pave the way for a common unified national market... More+

Botanical Society Talk on 27th June 2017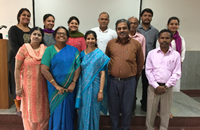 On the 27th of June 2017, The Botanical Society, held its first programme for the academic year 2017 – 18. The speaker of the programme was Dr. Thara Venkatappa, who is an alumna of our very own college. Ms. Poonam Ahuja... More+

Fresh faces elected to Student Council


The results of the elections to the Student Council in St Joseph's College were announced on Friday evening with Aaron S.George elected as the President and Charles Joshua as the General Secretary. The results were announced... More+

Dalits look to youth power for liberation


Two Dalit activists, Chinna Krishna and Ganesh Kolager, on Thursday conscientized SJC students pursuing a PG degree in social work about the situation in the slums in Bangalore and how factors such as caste, social hierarchies,... More+

Kannadigas urged to spurn Hindi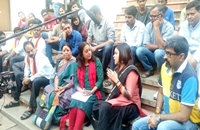 Members of the Karnataka Rakshana Vedike(KRV) on Thursday argued that they were okay with English as it helps in globalization but they do not want Hindi in Karnataka or Bengaluru. They were participating along with other experts... More+

Student Council elections today in SJC


St Joseph's College has readied itself for Election Day on Friday (July 7) when the new faces to the Students Council will be chosen by the students. Several candidates are vying for the posts of President... More+

Dr Rajamani seeks to make chemistry greener


Dr Sunita Rajamani from the Department of Chemistry at St Joseph's College is applying for fresh funding to take her research on ionic liquids forward. Dr Rajamani who has done her PhD at the University of Pisa, Italy,... More+

Record applicants for placements this year


With the start of the new academic year, the Placement Cell at St Joseph's College is on their toes with a massive number of 749 applications from UG and PG students hoping for jobs. The majority of the applications More+

Poll candidates pitch ideas, make promises


The candidates hoping to be elected to the Students Council of St Joseph's College on Wednesday pitched their promises and plans to large crowds of student voters in the PG Quadrangle with their supporters cheering them ... More+

Inter-religious events by IRHM

The Inter-Religious Harmony Movement (IRHM) of St Joseph's College will be organising various activities like guest lectures, film screenings, discussions and exhibitions hold events round the year to promote spirituality. More+

State Level Seminar on Research in Business


The state level seminar on Research in Business was held on the 4th of July 2017, organised by the Department of Commerce of St. Joseph's College (Autonomous). This seminar was the pioneer of the seminars being held henceforth. More+

Campaign ends for Student Council polls


The two-day campaign by candidates hoping to be elected to the Students Council of St Joseph's College ended on Tuesday with supporters of the candidates heating up the campus with spirited slogans, dancing and drumbeats.... More+

Rs 20L funds for neutron star research


The Department of Physics at St. Josephs College is set to receive Rs 20 lakhs funding from the Department of Science and Technology New Delhi for deep research on Neutron Stars. Dr. Arun Varma Thampan from the Department of Physics will be able to see his prior research work... More+

Call for research into effects of GST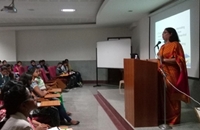 Lack of research is the reason why one cannot determine the effects the Goods and Services Tax (GST) might have on the rural area, according to Dr. Subhashini Muthukrishnan, Dean of Social Sciences, St Joseph's College. She was speaking at a one-day state-level seminar... More+

Special Job Oriented Diploma and PG Diploma Courses 2017 – 18




More+

Rights in danger:Prashant Bhushan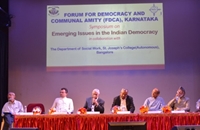 Indian democracy is facing its most serious challenges in history and all the rights given to the people by the Constitution are under threat today, warned Prashant Bhushan, noted social activist and a senior advocate in the Supreme Court. He was speaking at a symposium... More+

Community radio covers 200 villages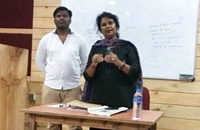 Community radio can penetrate where neither newspapers or the internet can, primarily the villages, according to Shamantha D.S, founder of Sarathi Jhalak 90.4 MHz Community Radio. She was speaking to students and faculty of the Department of Mass Communication of St. Joseph's College (SJC)... More+

High drug dosages tend to spur disease

People must resist high dosage of drugs in order to remain healthy, according to Professor Govindasamy Mukesh, of the Department of Inorganic and Physical Chemistry, Indian Institute of Science, has warned. Speaking at a discussion organized by the PG Chemical Society More+

IGNITORS ends with a retreat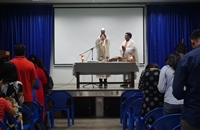 The last day of IGNITORS ended with a meaningful retreat for the post-graduate Catholic students in Xavier Hall in St. Joseph's College. The first session was on 'Rejection' and it was explained through a series of Imperial Blue advertisements and the life of Marilyn Monroe. Fr. Antic said... More+

Research colloquium inaugurated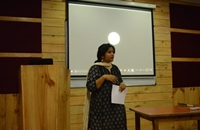 A critique of Nike's 'The Girl Effect', of how humanitarian subjects are used as economic subjects by the corporates, was made at the first research colloquium of the academic year 2017-18 which was held in the post graduate block of St Joseph's College on Wednesday evening. More+

Call to be aware of trafficking

Citizens are unaware of the human rights they are entitled to and buckle to the unseen pressure exerted upon them to 'voluntarily' accept acquisition of Aadhaar cards, according to activist Brinda Adige at a session on Human Rights at IGNITORS on Thursday. More+

Justice still pending for Kandhamal victims

The criminal justice system in India is supposed to provide justice to the victims but the criminals are benefitting from it, says Saumya Uma, the author of "Kandhamal: Introspection of Initiatives for Justice 2007-2015". She was speaking at the launch... More+

Report on Orientation Programme for Parents


Inspired by the response of the parents to the parent orientation during the last academic year, the Parents' Council, headed by Dr. Ronald Mascarenhas organised an orientation programme for the parents and guardians of the new students who have enrolled for ... More+

Call to fight abuse of children and women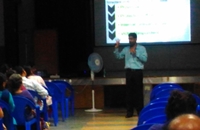 There is a need to spread awareness across all educational institutions of Karnataka against child and women abuse, urged Fr Victor Felix, Vice Principal, SJC Indian Composite PU College.... More+

WACC membership limited now to 500


With a limit of 500 members this year, registration of freshers to the Wildlife Association and Conservation Club in St Joseph's College commenced on Friday. The club aims to spread awareness about endangered wildlife species and inspire others... More+

The ABC of HIV-AIDS prevention


The ABC of Precaution is what can protect people from the ravages of HIV-AIDS, advised Dr Sherly Thomas of the Department of Zoology. "The A stands for Abstinence, B is for loyalty to one partner and C refers to safe sex using condoms,"... More+

'Faithless electors' an anomaly in US elections


One of the biggest threats to American democracy via the elections is the emerging phenomenon of 'faithless electors', a legal issue which has never been challenged in the Supreme Court. This anomaly was pointed out by Professor Russell Powell... More+

New scholarships for women

The Santoor Women's Scholarship to empower women from disadvantaged economic backgrounds has been launched by Wipro Consumer Care and Wipro Cares. The scholarship offers grants of Rs.24,000 and Rs.36,000 per year to girl students More+

Allura festival to go green this year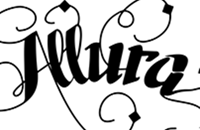 There's going to be a zero-waste, environmentfriendly festival for the first time on the St Joseph's College campus. Allura, organised by the Department of Communication, will be a two-day media and art national festival slated for August. More+

Literary Society inauguration today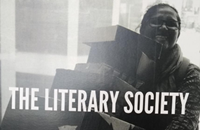 The Literary Society of the Department of English will be formally inaugurated on Friday, June 23 at the Xavier Hall at 4 p.m. Prof. Arul Mani, from the department, said that several events are being planned this year under the auspices of the Literary Society. More+

IGNITORS comes to an eventful wrap


The three day IGNITORS programme finally comes to an end with enlightening topics for discussion. Students had various subjects to debate on like caste and gender, challenges faced by youth, youth and love, anger management, etc. More+

NCC orientation & selection kickstarts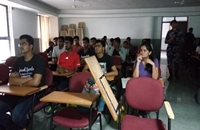 The orientation program for selection of a fresh batch of NCC cadets started on June 21. There were around 50 students who turned up for the event. The programme detailed them about NCC, its motto, their achievements More+

Bengaluru celebrates International Yoga day


500 yogis gathered under one roof to perform a 1 minute Sirshasana (headstand) at the rooftop of World Trade Centre, Bangalore on June 21 to mark world International Yoga day. The programme commenced More+

IGNITORS ignite students


IGNITORS, an integral formation programme for the undergraduate students of St. Josephs Arts & Sciences College commences on June 19. The three-day session will be conducted from 11 a.m. to 4 p.m daily with over 18 speakers talking about topics ranging from Self Esteem... More+

Focus on love, anger, creativity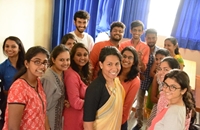 Sessions at the three-day intensive workshops organised under the IGNITORS banner on Monday covered various areas of creativity, personality and emotional development. A session facilitated by Ms. Neeta Gerosa Pereira, Co-ordinator, Dept. of Psychology, focused... More+

IGNITORS programme in SJC next week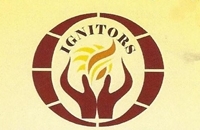 With the commencement of a new academic year, students of the SJC will be plunged nest week into IGNITORS, an integral formation programme. The third and fifth semester students will participate in this intense programme for three days More+

SJC opens despite bandh call, monsoon showers


Despite a state-wide bandh call and the onset of the monsoon, students poured in through the portals of the St Joseph's College, all set for the beginning of the new academic year. Hundreds of excited new juniors and freshly-appointed staff scrambled More+

Library orientation commences

The first year PG students were introduced to the facilities of the libraryat an orientation held at the PG block library on Monday. The orientation was driven by Fr Dr MelwynD'Cunha, Vice Principal, PG Block. The students were briefed by librarian Anasuya B N More+

Report on Spectrum valedictory program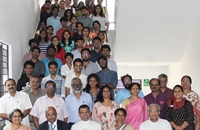 22nd March 2017 : The academic year of 2016–17 for Spectrum, a forum for politics and international affairs, was concluded with the valedictory ceremony held here at St. Joseph's College that wrapped up an exciting year of lectures and seminars by esteemed scholars. The ceremony was also a formal... More+

Dept of Political Science holds student seminar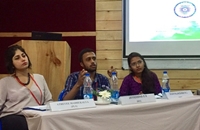 The Department of Political Science (Master's Programme), SJC organised the Third Post Graduate Student Seminar on March 15, 2017. The theme for the seminar this year was 'State of Indian Republic 2017'... More+

SJC gears up for Football Tournament


The Rotary football club is organising a Rotary Football Tournament from March 6 to March 15, 2017.The finals are being conducted on March 15 , 10 a.m. at Karnataka State Football Association stadium in Ashok Nagar. SJC will play against CMS Jain for the finals. For the semi- finals... More+

UGC Sponsored two day National Seminar


The Departments of Sociology and Industrial Relations organized a UGC sponsored two day national seminar on the subject of Work and Gender on 1st and 2nd of March 2017. Important as work is for income, production and status, people are not defined solely by their work, nor is it... More+

SJC hosts Bangalore Lake Summit 2017


With a concern to create awareness, rejuvenate, conserve, and manage the urban wetland ecosystem, focusing on the lakes in Bengaluru city, BLS (Bangalore Lake Summit) was organized at the campus on March 6. The theme of the summit circled around various topics that include... More+

Students of MSW visit Central Prison in Mysuru


The students of II year MSW visited the Central Prison and Prison Training Institute in Mysore on Monday. The field visit was part of their subject 'Juvenile justice and Correctional Administration'. The objective of their visit was to understand how the prison system works and... More+

Intercollegiate fest 'Tek Olma' inaugurated at SJC


The one day inter collegiate physics fest of the post graduate students of Physics, 'Tekolma', was inaugurated on February 27, 2017. Dr Sharath Ananthamurthy, Professor at Bangalore University inaugurated the fest which was held at Xavier's hall in SJC. Dr Ananthamurthy spoke about the importance of culture and... More+

Panel discussion on Ramjas issue at SJC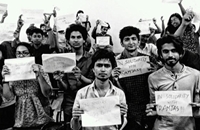 Department of English organised a panel discussion on February 27 to express solidarity with the Ramjas college incident. The event which took place in Ramjas college, New Delhi, when two students of JNU, Umar Khalid and Shehla Rashid Shora were invited to address the students as... More+

SJC engages in 'The Global Classroom'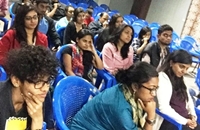 In an effort to educate students about the idea of world view, Department of Communication in St Joseph's College, Post Graduate Centre, held a 'Global Class', on February 15 2017. The students were engaged in an interactive session... More+

St Joseph's College (Autonomous) Hosts Its First National Short Film Festival RNFF'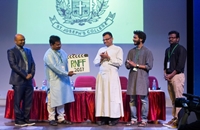 St Joseph's College (Autonomous) officially hosted its first Rushes National Film Festival (RNFF) 2017. This is the first film festival organized by professional courses of Filmmaking and Animation. The event... More+

Meta goes 'Over The Top' this time at SJC


With an array of events taking place at Meta, the literary fest celebrates the baroque imagination with their theme 'Over The Top' at SJC. The annual literary fest is organized by the Department of English. It began on February 10 and ... More+

A Visit To National Law School Of India University, Bangalore


On 26th January, 2017, Students from St. Joseph's College (Autonomous) along with Professor Jerome Nirmal Raj visited National Law School of India University (NLSIU), Bangalore, for a one day seminar on Child Education, Child Rights, and Right to food... More+

Urban growth impacts biodiversity: Dr Katti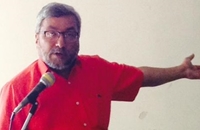 Urban growth is not a static growth, it is a global phenomenon. Goods, services and information move across countries, which is a part of globalization. This has impacted the biodiversity... More+

Research project on public health center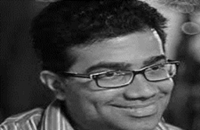 With a funding of one and a half lakh by Bharathiar University in Coimbatore, Prof. Kiran Jeevan, social worker and Lecturer at SJC, researches about the 'Clinical Management and Governance ... More+

Talk on Sustainable Development


On 17th January, 2017, St. Joseph's College, (Autonomous) played a host to Dr.A.Ravindra (IAS Retd.), former chief secretary to Government of Karnataka who is currently the Chairman, Board of Governors ... More+

Nirvaan 2017 kick starts at SJC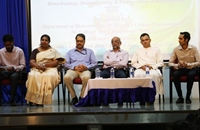 Nirvaan 2017- Namma Ooru Bengaluru kick-started on January 12 in St Joseph's college after a lot of anticipation. It will continue till January 13. Nirvaan, a national level intercollegiate fest has 43 events, which began with the cultural performances on the first day... More+

RJ Aishwarya provides an insight into radio production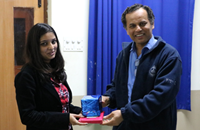 The Department of Mass Communication held an interactive session with Radio jockey Aishwarya of Radio Mirchi 98.3 FM on Thursday. Aishwarya is also an alumna of the department. Sharing her experience as an RJ, she said that creativity, knowledge of music, good sense of humour, presence of mind, staying updated with local,... More+

India needs qualitative research


"India has all the potential and possibility of becoming a great world leader in science," said Bharat Ratna, Dr Chintamani Nagesa Ramachandra Rao, better known as Prof. CNR Rao. He has been honored ... More+

Botanical Society Organizes Workshop at SJC

The Centre for Molecular and Computational Biology in association with the Botanical Society, Department of Botany organized a mini workshop on 'Next generation Sequencing' on Jan 11, 2017. The workshop ... More+

Talk on: preservation of Bioresources


The department of biotechnology organised a national seminar on Bioprospecting and conservation of Bioresources on 12 and 13 January, 2017. The key note address was delivered by Dr. K.N. Ganeshahiah, a faculty... More+

The Science Academies lecture workshop on Biotechnology, Bioprospecting and Conservation of bioresources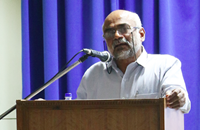 Department of Biotechnology, St. Joseph's college, in collaboration with the Science academies have organised a lecture workshop on Biotechnology, Bioprospecting and Conservation of Bioresources ... More+