Rain dampens verve of Novato

The DJ musical night at the SJC Fresher's Day was cancelled as heavy rain lashed the city on Monday evening. The freshers, dressed in retro for the theme of Novato, went back with disappointment writ large on their faces.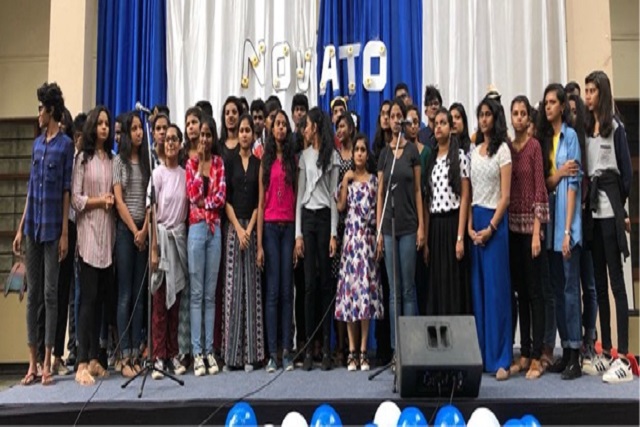 Djembe artist and ex-Josephite Arun Sivag was the chief guest for the freshers' party. Sivag delivered a powerful performance, alongside drummer Mahesh Kumar and beatboxer Michael Maxwell pumping up the spirit of freshers. Bengaluru-based band Swahaa also performed live at Novato.

The event began with the college choir singing the college anthem, followed by a prayer song and a dance by the college dance team. Senior students from the college broke the ice with their juniors by singing songs.

A talent hunt was also conducted to select Mr and Miss Fresher from the new students for this academic year. The results of the talent hunt are yet to be announced. The DJ night by DJ Rajesh, however, did not happen due to the heavy rain.

"Novato was a very nice experience, where all the freshers got a chance to know each other. The DJ night, which was much-awaited, was cancelled due to rain," said 1st-year BVC student Adarsh Johnson.

Back