PGDHRM course launched

St Joseph's College launched its first-ever Post Graduate Diploma Human Resource Management Course (PGDHRM) on Wednesday evening. "The course is being held for the first time (2017-18) and is offered by the Department of Commerce," said Dr. Christo Selvan, Dean of Commerce, during the inaugural for the PGDHRMC on Wednesday evening.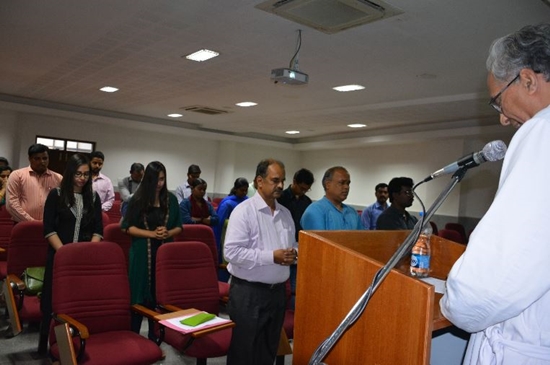 "This is a big day for us. This is a small beginning for a great thing. It was a dream to have three shifts in the college - morning, day and evening - and the dream has been realised today by the inaugural of the programme. We are happy to invite and welcome the new members to the family," said Father Brian Pereira, Rector.

"Though the number of the students selected is small, we have got excellent students participating in the course who have been selected through series of interviews that were conducted" he added.

"It gives me great pleasure to start this course. We will be having six PG diploma courses and three diploma courses. These soft courses add on to the soft skill programmes which will add on to the students profile and this gives a good impression with respect to their job prospects," said KM Divakar, Programme Co-ordinator.
Back