Filmmaker starts Phanek debate

The dichotomy of beliefs attached with Phanek — a traditional piece of cloth worn by women in Manipur — has caused a stir in the state.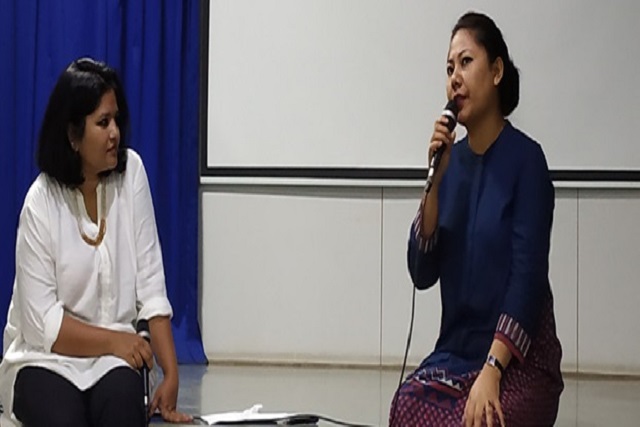 The contradiction it has given rise to — it is considered impure for men but also stands as a symbol of empowerment for women — has led Sonia Nepram to document the issue in her film Bloody Phanek.

St Joseph's College (Autonomous) welcomed the screening of the movie on Saturday afternoon. Nepram, who hails from the Meitei ethnic group of Manipur, used the film to question this piece of cloth being equated with impurity.

Some sections consider the Phanek a powerful weapon of a woman. Women safeguard their husbands, sons and brothers with this powerful weapon in a state that has seen many encounter killings by the armed forces, she claimed.

While there are sections of society that won't let men out of their homes while a Phanek is drying in the open, some believe it is a symbol of victory as mythology states kings would wrap this piece of cloth around them while going to war. Schools in Manipur have made Phanek a part of their uniform, while others still consider a man touching a Phanek an ill omen.

Back