Inauguration of "Professional Interface Forum"

Department of Commerce conducted guest lecture on "The Future of Accountancy in the Digital Era and the likely Impact on Business" with C A Raghu, Director, Indian Overseas Bank on 19th July 2019 at Xavier's Hall, St Joseph's College. Dr. Melwin Oliver Colaço, Register, Mr. Mohammed Umair, Dean of Commerce, Mr. Charles Ambrose, Head of the Department and Ms. Padma Nandanan inaugurated first Professional Interface Forum of Department of Commerce and Management. Mr. Charles welcomed the gathering and Dr. Melwin blessed the initiatives taken by the department in various levels.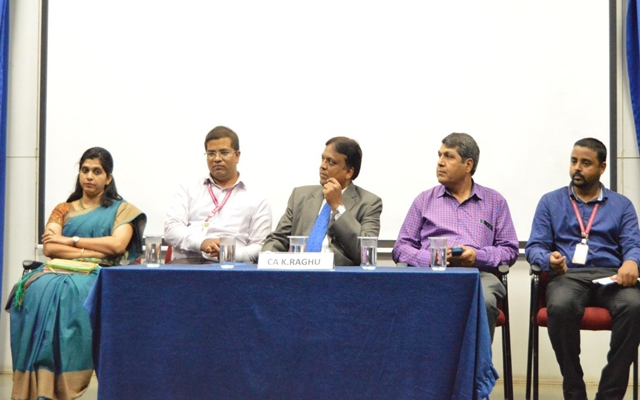 CA K Raghu started with the transformation from traditional to modern according world. Features like Mobile Vans, Cloud accounting, Analytics, Big Data, FinTech and AI influencing business accounting and finance from the ground level. He did a detail understanding on the Accounting standards, uniform set of reporting and worldwide acceptance of digital financial reporting. Also he explored the opportunities for the young talented accounting professionals in India and other major countries. Artificial Intelligence and Block Chain concepts will allow companies to not to fall for fraud, cyber-attacks. He added that the emergence of FinTech branches Digital currency and e-wallets which is basically the use of technology to support or enable financial services. After his session students of Professional studies raised questions on CA and ACCA programs and get clarified. Mr. Umair delivered vote of thanks.

Back