WORKSHOP ON WRITING RESEARCH PROPOSALS

Research Centre, St Joseph's College organised three workshops on Writing Research Proposals for teaching faculty of the College, here on Tuesday (10 April).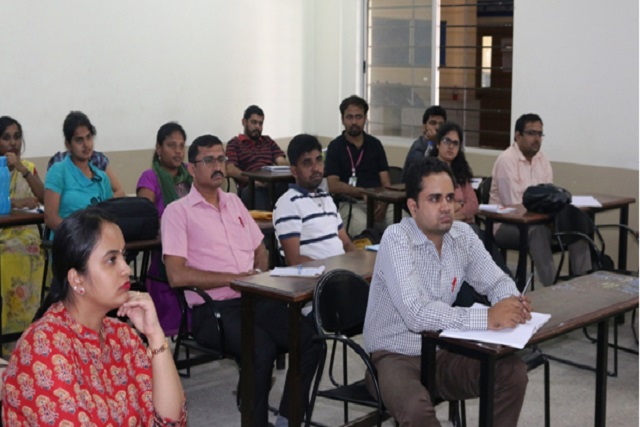 The half-day hands-on workshops are part of a Faculty Recharge Programme arranged by the Research Centre. The Research Recharge programme includes four half-days of hands-on workshop for its young faculty, who are interested to learn how to write compelling research proposals.

The first of these four was held on 10th April in three different faculty groups: Sciences, Social Sciences and Humanities. While the Science faculty group was organised by Dr Ronald Mascarenhas (Chemistry, SJC) and guided by Prof. Vishnu Kamat of Bangalore University, the Social Sciences were helped by Drs Manojit Bhattacharjee (Economics, SJC) and Sujit Kumar (Pol. Science, SJC), and the Humanities was guided by Dr Etienne Rassendren (English, SJC), aided by Dr Richard Rego SJ (Mass Communication & Director of Research Centre, SJC)

The next three parts of the same workshops are expected to be held on 12, 16, 19, 20th of April.

Back