SJC's versatile 'Sheroes' make it big

International women's day is a global day celebrating the social, economic, cultural and political achievements of women. It has been observed since early 1900's – a time of great expansion and turbulence in the industrialized world saw booming population growth and the rise of radical ideologies.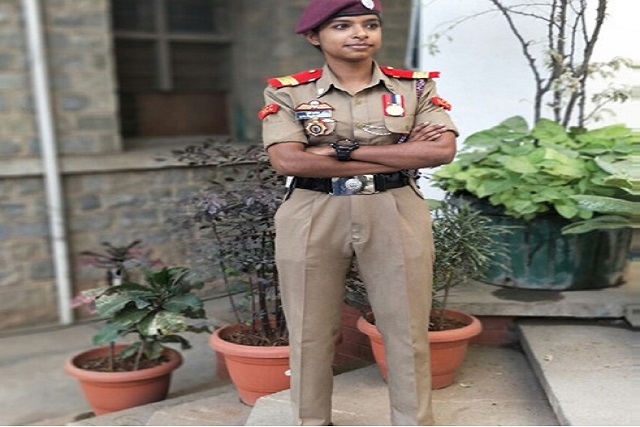 India is fortunate to witness the emergence of strong independent women from Sarojini Naidu to Indira Gandhi, the second women prime minister in the world to Kalpana Chawla to Pratibha Patil, the first women President in India and many more. While St Joseph's College is equally fortunate to have numerous student achievers from different walks of life. Here are some inspiring students who boost the estrogen in you.

A student / actress, Ms Aishani Shetty currently doing her final year in MA. Mass Communication & Journalism has acted in 'Vaastuprakara' and 'Rocket' who was nominated for the 'Best Female' in a leading role for 'IIFA Utsavam Awards 2015'. She also directed 'Kaaji', a short film that was nominated for "Best Indian short film" in Los Angeles.

"Women's day should not be the only day that we are extremely excited and talk about feminism or stand up for women's right or talk about oppression. It should be a thing that we inculcate in our life on a daily basis whether it's a woman or a man" said Aishani.

She added basically any sort of oppression is the absence of choices, so you're talking about having those choices. The main objective behind this day should be a part of your daily routine and not a single day. And one should be really proud of being a woman.

NCC cadet, Ms Shruthi Rajendra doing her 3rd year CBZ was the first girl cadet to attend the All India Thal Sainik Camp 2016 and had won a gold medal in firing at the All India Level, and also attended the Officers Training Academy Gwalior 2017. She was the first to jump from the aircraft leading the NCC Cadets, Bhutan Army, Nepal Army. She is the only girl cadet after 5 years to get selected from Karnataka and Goa and also to represent the college and the first to attend and complete the Para basic training course. She received the CM's commendation.

She said "I always believe hard work is the only way to be successful and we are no way less or we are always equal to men. Come out of your boundaries and prove yourself. Be a role model not only for ladies but also for men. Never compare yourself with others but compare your yesterdays progress with your todays." Young geniuses don't work beside the hero – they are the heroes themselves. They inspire all to stand up for women and girls around them.

Back