Visages 18 unveiled with a social mix this year

Visages 2018, an annual inter-collegiate National festival held by the Student Council of SJC was inaugurated in the campus on Monday. The inaugural ceremony was precided by Fr. Brian Pereira SJ, Rector of SJC in the presence of Dr. Fr. Victor Lobo SJ, Principal of SJC and various dignitaries from the college.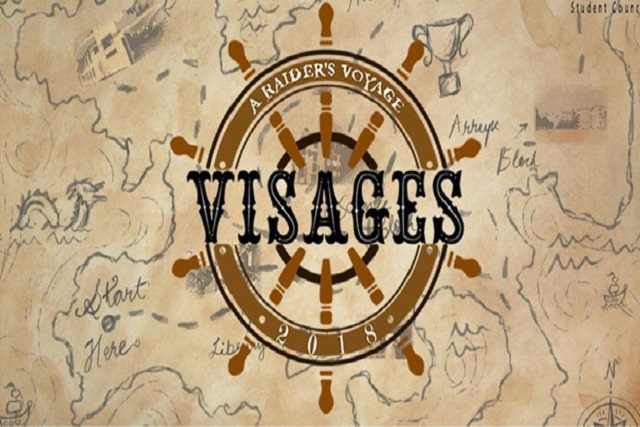 "Visages 2018 is held with an aim to bridge the gap between the academic excellence and co-curricular activities in a student's life," said Fr. Victor Lobo. 'A Raider's Voyage' is the theme for Visages this year with an aim to unleash the raider within us in the quest to reveal the hidden treasure.

Visages is a socio-cultural festival with the new social aspect inculcated this year. Through the themes and events, it is an attempt to portray how things can be done.

The fest provides an alarm to support the initiative of child rights, a revolutionary idea which portrays the protection of the rights of children.

"Visages 18 is a two-day inter college festival with 39 events in total. Through the cultural side, we can spread the awareness of child rights. We have dancing, singing, Beat Boxing, table tennis, chess, drama, creative writing, poetry, cooking, speech, quiz, pot pourri, photography, treasure hunt and more events happening throughout the college today," said Mahima, Cultural Secretary of the Student Council.

"Festivals like these motivate us to come to college and take part in the various cultural events with our friends. With the social aspect of child rights for Visages 2018, students are enlightened on the various aspects of child rights and the protection needed for it," said Sampath Kumar, a student of second year EJP.

Mad ads, fashion show, street battle, Battle of bands, Bible charades, marketing, debates, junk art, face painting, fifa, sketching and burp are some of the events to be held on March 6 in the campus. The bulk registration for colleges in Karnataka to participate in Visages 2018 is Rs 4000 whereas for the outstation colleges it is Rs 5500. An entry for Battle of Bands is Rs 1000.

Back